Links to today's show transcripts:
Father of Lin-Manuel Miranda Slams Trump's "Racist" Attack on Puerto Ricans After Hurricane Maria
Nearly two weeks after Hurricane Maria devastated the island, Puerto Rico's 3.5 million residents still have nearly no electricity, and supplies of food, fuel and freshwater are dwindling. Trump is scheduled to visit Puerto Rico on Tuesday, but attacked San Juan Mayor Carmen Yulín Cruz in a series of tweets while he was at his private golf resort in Bedminister, New Jersey, this weekend. Trump wrote, "The Mayor of San Juan, who was very complimentary only a few days ago, has now been told by the Democrats that you must be nasty to Trump. Such poor leadership ability by the Mayor of San Juan, and others in Puerto Rico, who are not able to get their workers to help. They want everything to be done for them when it should be a community effort. 10,000 Federal workers now on Island doing a fantastic job."
Juan González: Puerto Rico's Financial Control Board Worsened Crisis After Hurricane Maria
Trump is slated to visit Puerto Rico tomorrow, nearly two weeks after Hurricane Maria devastated the island. Puerto Rico's 3.5 million residents still have nearly no electricity and dwindling supplies of food, fuel and fresh water. San Juan Mayor Carmen Yulín Cruz has begged the federal government for more help, warning, "We are dying, and you are killing us with the inefficiency and the bureaucracy."
"We Cannot Wait": Puerto Rico's Residents Organize to Provide Food & Water After Hurricane Maria
Nearly two weeks after Hurricane Maria slammed into Puerto Rico, the capital San Juan is still facing a dire lack of food, clean water and electricity. Hanging over one of San Juan's freeway overpasses near the neighborhood of Playita are multiple cloth signs reading, in Spanish, "SOS Playita needs food and water." This segment airs voices from Puerto Rico's neighborhood of Río Piedras in the capital, San Juan, speaking about the self-organized relief efforts in the wake of Hurricane Maria. Special thanks to Democracy Now!'s Juan Carlos Dávila.
Activist: U.S. Response to Puerto Rico "Lifts the Veil of Colonialism" & 119 Years of Exploitation
The U.S. military has sent more than 4,000 soldiers to Puerto Rico as the island continues to grapple with a dire shortage of clean water, food and electricity nearly two weeks after Hurricane Maria. For more on the militarization of Puerto Rico in the aftermath of the devastating storm, we speak with Xiomara Caro Diaz, lawyer, activist and director of New Organizing Projects at the Center for Popular Democracy.
Spanish Police Injure 800 in Crackdown on Catalonia Independence Referendum as Crisis Escalates
In Spain, tensions are escalating over Sunday's independence referendum in the northeast region of Catalonia. More than 800 people were injured after Spanish police stormed polling stations and tried to forcibly prevent people from voting, firing tear gas and physically attacking prospective voters. Late on Sunday night, the Catalan regional government said 90 percent of Catalan voters chose independence. The Catalan government now says it plans to unilaterally declare independence from Spain within 48 hours. Spain says it will recognize neither the results of the referendum nor a declaration of independence. The escalating conflict is being described as the biggest constitutional crisis in Spain since the end of the Franco dictatorship in the 1970s.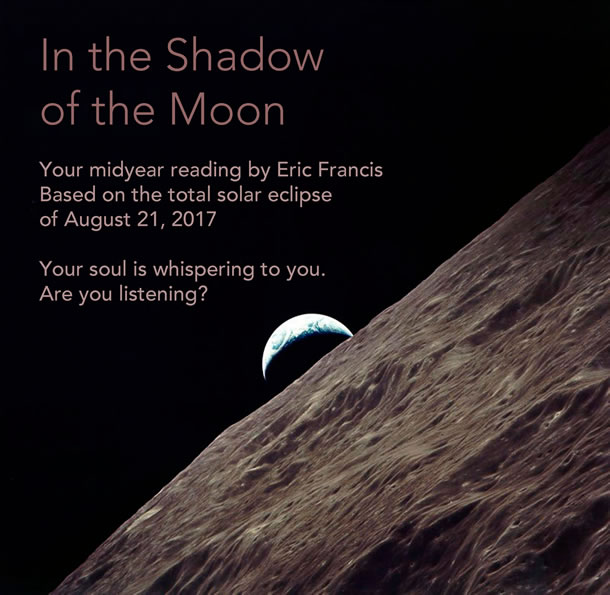 In the Shadow of the Moon, the exciting 2017 Midyear Reading by Eric Francis, is now published. Although the video readings for all 12 signs use the Great American Eclipse of Aug. 21 as a starting point,
Eric develops the themes through some of the most important astrological events you'll encounter in the remainder of 2017 and beyond
. We'll be increasing the price again very soon, so don't hesitate to
order your copy here
. You can also now choose your
individual signs here
.