Typical of the season of the scales, we must weigh and balance the political decisions of our lives as the evidence is placed before us. Looking at the next series of debates by the Democratic candidates for the 2016 Presidential nomination, which begin tomorrow night, we are in for a bit of a dilemma.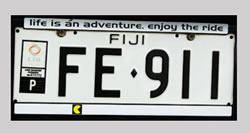 My friend Harris posted an interesting comment on Facebook this morning, which sums up for me what I've been feeling since the campaigns began this summer:
"I have not made any comments about the Democratic presidential nomination for several months, mostly because I am genuinely undecided and partly because the conversation[s] I've initiated have not ended well.

Here goes: I need some help and hope I can get some serious and not some "talking point" kind of responses. I dread having to vote for Hillary Clinton but will gladly do so if she is the nominee.

I am completely agnostic about Bernie Sanders though I support most of his positions. I am agnostic because I have a very difficult time supporting a candidate for the Democratic nomination who, as of late July, was supported by 2% of African-Americans and 9% non-white voters (versus 61% for Clinton.)

I am troubled by this for core ideological reasons that need no explanation but also because it is impossible for me to understand how a Democrat can win a general election if those numbers are not closer to 70% (though to be fair, I should pose this as a "relative electability" issue since i'ts not all clear to me at this point that Hillary would win next year, especially if one of the slightly credible Republicans is nominated.)

1) Yes, Sanders' non-white support may have increased since July; 2) Yes, Sanders, if the nominee, would inherit much stronger non-white support (but I doubt at the levels needed to win an election); 3) No I don't believe the polls are "skewed" or somehow don't pick up a much larger level of support among non-white voters."
At the end of Harris' comment, he made an interesting plea: "do you have anything helpful to tell me that could get me more comfortable voting for Bernie Sanders?"
Harris' comment solidified what I've been feeling all summer. That Bernie Sanders has been a very good populist on the issues. Hillary Clinton raises some big concerns amongst those who remember the 1990s, and her support among the 1% is worrisome. But, is Bernie's populism enough to get elected, especially in these days of Black Lives Matter, the growing police state war against the poor and minorities? Would Bernie Sanders end up as polarizing a President as Barack Obama has been amongst the extreme ends of the American political spectrum?
Watching the commentary on the political blogs, it seems Sanders supporters have had to take these issues to heart. For some, that is a hard pill to swallow. Mr. Sanders' populism has generated serious and growing crowds for his appearances, but given that a large segment of the American population — people of color, specifically African-Americans — are under extreme duress, Mr. Sanders' position on income inequality does not resonate completely. It does not provide a safety shield for the African Americans and other people of color who are in extreme peril at the hands of police today as we speak.
I have regard for Hillary Clinton. I think as Secretary of State she has taken steps to assure her foreign policy credibility, and appears to take absolutely no guff from Republicans and their bullshit thrown at her for the last twenty-odd years. But Hillary is supported by a swath of people who have taken advantage of closeness to the Clintons to benefit financially– big corporations who have run the agenda of the country to our detriment and threaten to do so even more now that money has become speech under Citizens United.
Vice-President Biden, as much as I love old lovable "Uncle Joe," seems to be dabbling in pursuit of the primaries, but has not yet formally announced. He has admitted openly that the grief he feels for losing his son Beau Biden to cancer this year has taken an emotional toll that makes a political campaign even harder. Campaigns are already an emotional trial for anyone in good shape. He could do it, but does he have the heart to endure the rigors of what would be a rough campaign against his Democratic challengers, and again against a rabid Republican nominee?
These are the questions we ask ourselves as we listen to the frontrunners who face the cameras tomorrow night. Even though we are fortunate to not have to choose which candidate generates the most hatred against gays and lesbians, women seeking abortion, Muslims, immigrants and gun control, we still have a thoughtful process to undergo. Who is right for the country at this point in its history? What do we need to keep the U.S. moving towards being a place that is just, equal and peaceful?
We have not answered those questions yet with our current leadership. Most of us have been and continue to be "pocketbook voters," as in, "How does this candidate affect my personal bottom line?" But lives are at stake, now more than ever. As some people in America express concern over the ability to pay a mortgage, others are figuring out how to teach their children to not get picked up and killed by police.
The soul of the country is at stake now more than ever. Our national facade suggests we are doing fine as a nation, but we are a nation with a troubled past and present, a nation of increasing "have-nots" versus "haves." We're a nation of people who must decide whether or not to accept our changing role in a world that is poised and challenging us to meet it halfway; we can no longer insist on "my way or the highway." As a nation, we still must address our past crimes against humanity.
We are a nation of people who are other than white, middle class, Christian and straight. And more and more, because of our actions and inaction in the past, we are facing karma in the form of immigrants who have had to leave their own countries for safety in ours, due to the mess we created in theirs.
It's a much smaller, more interconnected world. We have seen the price paid for our mistakes across many nations. This price will come up again and again until we rectify our actions and re-define our national interests. We can no longer afford to think only of our comfort, but regard and address the pressure we have put on the world and each other. Our dilemma remains: who and what will put us on the right path to meet the challenges of a future we need to share with the rest of the Earth?
See you below in the comments.