Planet Waves is running a membership drive.
Read more in Solstice Fire and the Art of Service, by Eric Francis.

Last week, Greece's Prime Minister Alexis Tsipras did the one thing that Angela Merkel and the EU feared: schedule a national referendum for the country to decide whether or not Greece should accept the bailout conditions proposed jointly by the European Commission (EC) the International Monetary Fund (IMF) and the European Central Bank (ECB) — also known as the Troika.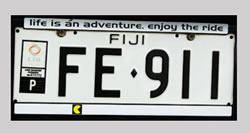 Terms of the new bailout would have meant more austerity measures — higher taxes, more pay cuts and pensions held. The cash the EU promised to keep Greece afloat would have essentially crushed the country.
In other words, more of the same for Greece, only worse. As a result of Tsipras' referendum on Sunday, 61% of the country voted "OXI" (pronounced oki), or "no," to the proposed austerity package.
The Prime Minister and his Syriza Party, which came into power less than six months ago, encouraged the country not only to reject the Troika's austerity package, but to use yesterday's national mandate as leverage to re-enter negotiations with the EU to ease Greece's debt burden, and soften the EU's loan terms until the country can recover. Imagine that, using his country's permission to decide whether or not they want to be financially enslaved for decades.
The referendum's results have placed Greece on the edge of an uncertain future. Days after defaulting on a €1.6 billion loan payment to the IMF, Greece was at the brink. Upon default of the loan repayment, the ECB refused to put more cash into Greek banks, forcing the Greek government to limit ATM withdrawals to $40 a day per citizen; this forced Greece to close its banks the week before the referendum. The country was in an economic tailspin within days of Sunday's vote.
As a result of yesterday's vote, Greece has been threatened with expulsion from the European Union, which is something the majority of Greeks do not want. Yet, for a country that has borne three years of crushing austerity under the Troika's terms, they had nothing left to lose. By voting 'no' they opened themselves to choosing a fate to be determined.
Austerity measures were imposed on Greece in 2011 to recover billions borrowed from the IMF when they first joined the EU in 2001. Through various shady deals amongst corrupt Greek government officials and certain members of the Greek 1%, that debt was never repaid. Greece was already in deep trouble in 2010-11, around the time the IMF had troubles of its own, which I wrote about here at Planet Waves.
Instead of helping, the EC's new 2011 austerity program further crippled a country deeply in trouble. The new austerity precipitated economic conditions much worse: higher taxes, a 26% unemployment rate nationwide and the cost of pensions rising. There were not enough younger people employed to pay into the pension fund. Greece's unemployment rate for its young adults rose to a whopping 60%.
Greece could not produce enough money to pay down its massive debt. Its economic conditions mirror our own recent past. Prior to our troubles brewing under the surface in 2007-08, the sub-prime lending industry was profiting from wild speculation on bad housing loans. People lost their shirts paying escalating interest rates on variable rate mortgages with ballooning debt payments causing the loss of homes and life savings. This ultimately lead to the economic collapse of September 2008, when Lehman Brothers — among other "too big to fail" predatory banks that made money off of derivatives deals capitalizing on bad home loans — crashed and burned.
The Greek referendum reveals a painful truth about the EU — as a union of economically disparate countries with a shared economy, it is not yet in a position to work — not with a grouping of countries of such varied industrial profiles and economic straits. Take a moment to watch this Vox video posted by Ezra Klein, which explains the problems of the EU constituency in a quick three minutes.
The difference between the U.S. collapse in 2008 and Greece's situation with the EU is that ours was in-house. The U.S. is a union of states with various levels of economy under one country. The EU is several countries under one economic union. The U.S. has the ability to support its struggling states through a federal system of taxes, government programs and short-term stimulus packages employed across the board, with economic mobility that allows us to move to better opportunities across the country should we choose.
Greece's economic pressures were imposed by the EU countries that have more robust economies — namely Germany. The more robust EU nations hold Portugal, Ireland, Greece and Spain (or PIGS) to impossibly high standards: costs are too dear to sustain, and there is no way for the people of those countries to emigrate to better opportunities across their union. Greece's rejection of the Troika's terms awakens the EU's worst fear–Grexit; it has been called a contagion that would could spread to other PIGS nations. As if any country daring to declare independence from debt is a dreadful disease.
Ever since Tsipras was elected in January 2015 on his leftist Syriza party's anti-austerity platform, the EU has been on high alert. Some Syriza party members called the Troika's economic pressure on Greece's new leftist government a tactic to initiate regime change. It was not about the economy. It was about control.
Earlier this year, in a Der Spiegel concern-trolling article on the success of the Syriza Party and Tsipras' election, an average Greek citizen had this to say about their new leftist leader in the article's comments section:
It was a tough choice voting for Alexis. I knew I really should have had more consideration for you Germans and voted more responsibly. The choice was 5 more years of the kids begging in the streets if we voted New Democracy or, with Syriza, possibly seeing them back in school again, and even my wife and I getting our old jobs back. I can understand why so many thought we would stick with the austerity that we knew! We know it is highly irresponsible for us both to want to have jobs, and pay the rent and maybe see our local hospital re-open. But that is the Greeks for you! Always choosing the selfish option!
We see it in the crowds that are thronging to Bernie Sanders' campaign events in the U.S. Nerves are being hit in high offices and on Main Streets. People have had enough of rules imposed by an invisible oligarchy and the governments they own. We don't have to buy into fear-inducing threats, and we certainly don't need to cower before bullies.
We don't believe the news, which hardly ever covers Sanders' candidacy with any seriousness. The people have one, daring move to make: expressing their free will through a full democratic process. Greece's "OXI," or "No," was the right thing for them to do.
Demokratia — the political process of rule by the people that the Greeks invented over 2000 years ago, was perfected this week through the will of the people responding to economic oppression.
Today, we are reminded of Winston Churchill's words when he said, "Homer, today the Greeks did not fight like heroes, the heroes fought like Greeks." Take this to heart. This will be very useful in the days ahead. Remember it. Remember it well.
*******
Stay with Planet Waves as we move through these historical events in this fascinating moment in time. Here, we keep our fingers on the pulse of current events and keep digging deeper for ways to absorb and understand what's happening in our world. It's one of the core ways we practice the Art of Service. We work to inspire all our readers to actively create a positive effect on their individual and collective worlds.
I hope with this and all our great writing here that you not only stay tuned, but stay connected — actively participating — through one of our simple and affordable Core Community Pass memberships.
Joining us will give you access to more information and better tools to not only cope but play in the key of life. It's worth it! — Fe