Links to today's show transcripts:
Forget Russia. Is Provoking a Nuclear War with North Korea Grounds for Impeachment?
Tension between the U.S. and North Korea escalated sharply Tuesday after Donald Trump suggested he was prepared to start a nuclear war, threatening to unleash "fire and fury" against North Korea. Hours later, North Korea threatened to strike the U.S. territory of Guam in the western Pacific. Guam is home to 163,000 people as well as major U.S. military bases.
Journalist Allan Nairn on Trump Administration's Revolutionary Dismantling of U.S. Government
As tensions escalate between the United States and North Korea, the U.S. government is particularly ill-equipped to carry out effective diplomacy, thanks to the Trump administration's efforts to dismantle the State Department. The U.S. currently has no ambassador to South Korea, no secretary of Asian Pacific affairs and no secretary of East Asian affairs.
Blackwater Founder Erik Prince Urges Trump to Privatize Afghan War & Install Viceroy to Run Nation
Former Blackwater CEO Erik Prince spoke with CNN's Erin Burnett about plans for Afghanistan that he'd put to Donald Trump, including the installation of, in his own words, a viceroy.
A Rightist Revolution: Allan Nairn on Trump Admin's Radical Agenda to Roll Back Social Progress
From Attorney General Jeff Sessions to EPA Administrator Scott Pruitt, many of Trump's key administration members are far-right-wing figures who are seeking to dismantle the very agencies that they have been picked to head.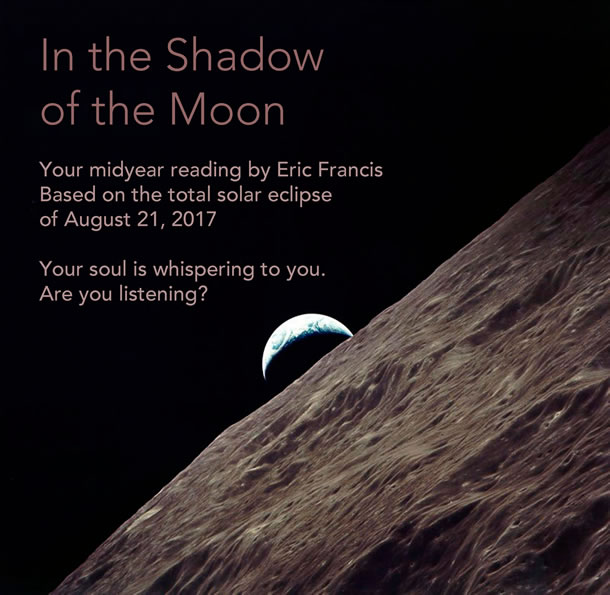 In the Shadow of the Moon, the exciting 2017 Midyear Reading by Eric Francis, has just been published. The video readings for all 12 signs cover the Great American Eclipse of Aug. 21 and well beyond. We'll be increasing the price again very soon, so don't hesitate to
order your copy here
. You can also now choose your
individual signs here
.