Links to today's show transcripts:
Puerto Ricans Call for Aid Amid Catastrophe: "We're American Citizens. We Can't Be Left to Die"
Six days after Hurricane Maria slammed into Puerto Rico, 3.4 million U.S. citizens in the territory remain without adequate food, water and fuel. But as the massive crisis became clear over the weekend, President Trump failed to weigh in, instead lashing out at sports players who joined in protest against racial injustice. It took the president five full days to respond, with comments that appeared to blame the island for its own misfortune. Yarimar Bonilla, a Puerto Rican scholar, wrote in The Washington Post, "Why would anyone in Puerto Rico want a hurricane? Because someone will get rich."
Fenceline Communities on Gulf Coast Face Mass Displacement & Toxic Pollution One Month After Harvey
As many parts of the United States recover from a devastating series of hurricanes, we end today's show with an update from one of the hardest-hit communities along the Gulf Coast. Port Arthur, Texas, is a fenceline community with several massive oil refineries that flooded during Hurricane Harvey. Just last week, a fire at the Valero oil refinery in Port Arthur released nearly 1 million pounds of emissions into the air, prompting residents to stay in their homes for hours. Meanwhile, the 3,600-acre Motiva oil refinery in Port Arthur says it plans to continue a multibillion-dollar expansion of its facility, which is already the largest in the United States. This comes as hundreds of displaced Port Arthur residents whose homes were flooded during the storm continue to live in tents.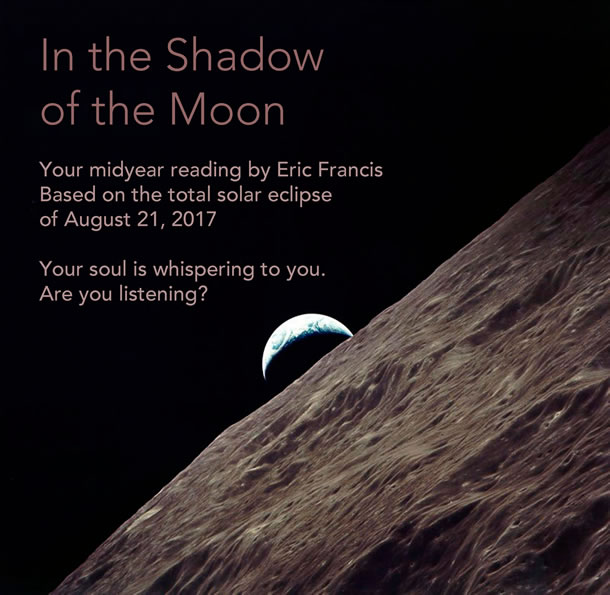 In the Shadow of the Moon, the exciting 2017 Midyear Reading by Eric Francis, is now published. Although the video readings for all 12 signs use the Great American Eclipse of Aug. 21 as a starting point,
Eric develops the themes through some of the most important astrological events you'll encounter in the remainder of 2017 and beyond
. We'll be increasing the price again very soon, so don't hesitate to
order your copy here
. You can also now choose your
individual signs here
.