Links to today's show transcripts:
Rep. Luis Gutiérrez on Why He's Protesting Trump's "Racist" Policies, Like Ending DACA
Earlier this month, Attorney General Jeff Sessions announced the Trump administration plans to rescind the DACA program—the Deferred Action for Childhood Arrival program. DACA gives nearly 800,000 young people the legal right to live and work in the United States. Trump and Democratic Party leaders are now attempting to strike a deal to protect DREAMers. Last week, Senate Minority Leader Chuck Schumer and House Minority Leader Nancy Pelosi met with President Trump at the White House for a meeting aimed at enshrining the protections of DACA into law.
After the meeting, Trump said any potential deal would rely on also approving "massive border security." On Monday morning, dozens of undocumented activists and their allies shouted down Congressmember Pelosi during her news conference, accusing her of using DREAMers as "bargaining chips" in her meeting with Trump. The protesters demanded protections not only for DREAMers, but for all 11 million undocumented immigrants living in the United States.
Meet Dulce Garcia: DREAMer & Immigration Lawyer Who Is Suing Trump for Ending DACA
On Monday, six recipients of the Deferred Action for Childhood Arrival (DACA) program sued the Trump administration in a San Francisco federal court over its plans to rescind the program. The lawsuit argues the Trump administration failed to follow proper administrative procedures in rescinding DACA and that revoking the program violates due process laws. DACA was instituted by the Obama administration in 2012 after years of sustained grassroots organizing by young undocumented students. Fifteen states and the District of Columbia have also sued the Trump administration over its plans to end DACA.
Trump's Childhood Home is Now an Airbnb Where Refugees Slept Over to Protest Immigration Crackdown
This past weekend, a surprising gathering took place at Trump's childhood home in Queens, New York. The home is now an Airbnb. On Saturday, the international humanitarian and development organization Oxfam America rented out the home for refugees to spend the day there sharing their stories of home, resistance and life in the United States. This comes as The New York Times reports that Trump is now considering whether to further reduce the number of refugees allowed into the United States to fewer than 50,000.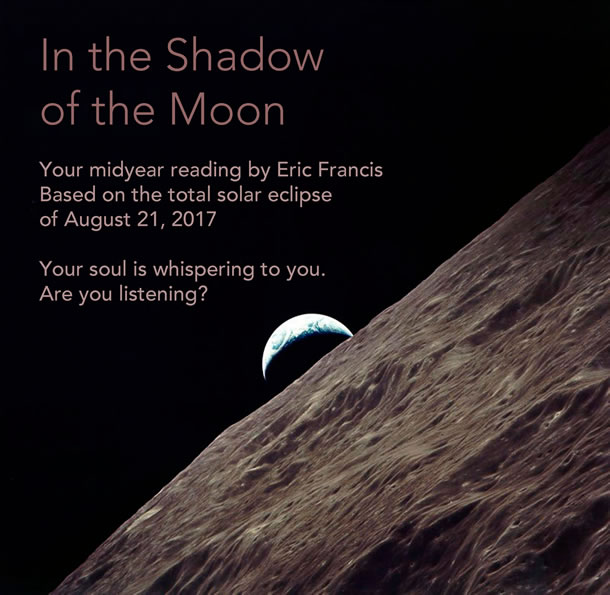 In the Shadow of the Moon, the exciting 2017 Midyear Reading by Eric Francis, is now published. Although the video readings for all 12 signs use the Great American Eclipse of Aug. 21 as a starting point,
Eric develops the themes through some of the most important astrological events you'll encounter in the remainder of 2017 and beyond
. We'll be increasing the price again very soon, so don't hesitate to
order your copy here
. You can also now choose your
individual signs here
.