Links to today's show transcripts:
As Las Vegas Massacre Toll Rises, Calls Grow for Background Checks on Nevada Gun Sales
As the the toll from Sunday night's mass shooting in Las Vegas rose to 59 dead and 527 wounded, Elizabeth Becker, the former head of the Nevada chapter of Moms Demand Action for Gun Sense in America, speaks about the state's lax gun laws. "The people of Nevada want every gun sale…to have to undergo a background check," Becker says.
After Las Vegas Massacre, Republicans in Congress Push Bills That Could Make Mass Shootings Deadlier
As details emerge about the massacre in Las Vegas, the deadliest mass shooting in modern U.S. history, Republican leaders called for a moment for national mourning and prayer, even as lawmakers advanced a pair of bills that would liberalize gun laws. One measure that could pass the House as early as this week would remove long-standing restrictions on silencers. Another bill expected to move through Congress this fall would allow people to lawfully carry concealed weapons across state lines into jurisdictions that don't allow them.
"They Don't Care Who the Guns Go To": Experts Warn Trump Admin. Plans to Widen U.S. Weapons Exports
Efforts by Donald Trump to ease some restrictions on U.S. weapons sales overseas have raised concerns as he considers changes that would allow the State Department and Pentagon to more actively advocate on behalf of American arms manufacturers. The move could be included in an executive order or presidential memorandum Trump plans to issue this fall. This comes as the United States is already the global leader in weapons exports, accounting for more than half the world's annual arms deals.
Puerto Ricans Protest Trump's Visit, Denounce Militarization Amid Lack of Aid Distribution
As Trump travels to Puerto Rico two weeks after it was devastated by Hurricane Maria, Democracy Now!'s correspondent Juan Carlos Dávila traveled to the town of Utuado. He spoke with residents who have yet to get help other than a few bottles of water. He also joins us live in the capital San Juan from a protest against Trump's visit.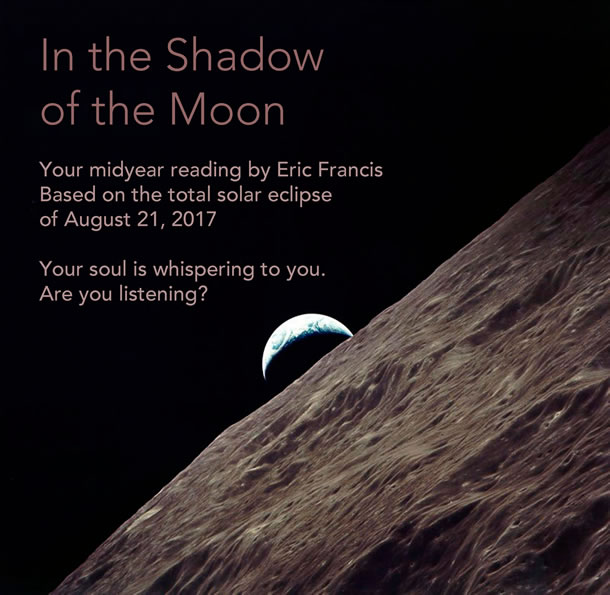 In the Shadow of the Moon, the exciting 2017 Midyear Reading by Eric Francis, is now published. Although the video readings for all 12 signs use the Great American Eclipse of Aug. 21 as a starting point,
Eric develops the themes through some of the most important astrological events you'll encounter in the remainder of 2017 and beyond
. We'll be increasing the price again very soon, so don't hesitate to
order your copy here
. You can also now choose your
individual signs here
.