Links to today's show transcripts:
Mogadishu Massacre: Hospitals Run Out of Blood, Antibiotics for Victims in Mass Bombing Killing 300+
Rescue operations continue in Mogadishu, Somalia, after two massive truck bombs exploded Saturday, killing at least 300 in the country's deadliest attack since the rise of the al-Shabab militant group a decade ago. The disaster is being referred to as the "Mogadishu massacre," and some are calling it "the 9/11 of the Somali people." The explosions came after the Trump administration stepped up a U.S. campaign against al-Shabab in Somalia.
Meet Tarana Burke, the Activist Who Started #MeToo Campaign to Ignite Conversation on Sexual Assault
Amid the ongoing fallout from sexual assault and harassment allegations against Hollywood movie mogul Harvey Weinstein, a former contestant on "Celebrity Apprentice" has subpoenaed Donald Trump's presidential campaign for all documents relating to her and any other women who have accused the U.S. president of unwanted sexual contact. Activist Tarana Burke, who started the campaign about a decade ago, discusses how this has reignited a conversation about sexual assault with women using the #MeToo hashtag. "'Me Too' is so powerful, because somebody had said it to me, and it changed the trajectory of my healing process," Burke says.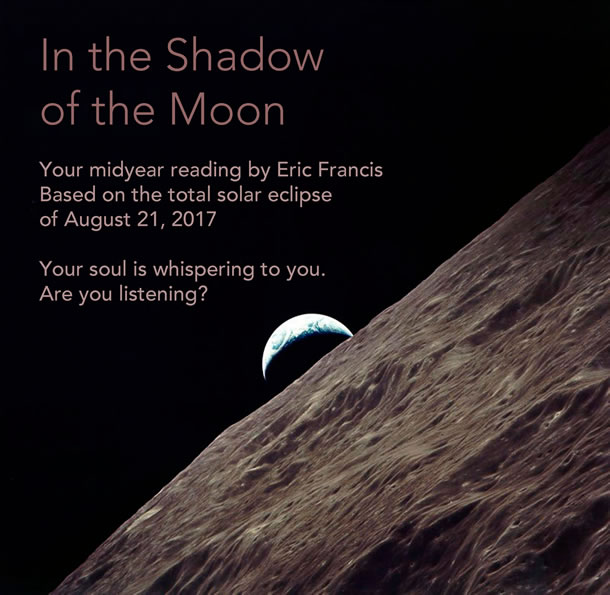 In the Shadow of the Moon, the exciting 2017 Midyear Reading by Eric Francis, is now published. Although the video readings for all 12 signs use the Great American Eclipse of Aug. 21 as a starting point,
Eric develops the themes through some of the most important astrological events you'll encounter in the remainder of 2017 and beyond
. We'll be increasing the price again very soon, so don't hesitate to
order your copy here
. You can also now choose your
individual signs here
.