Links to today's show transcripts:
As Catalonia Plans Independence from Spain, Julian Assange Advises Organizers on Secure Messaging
Barcelona's Mayor Ada Colau is calling for Spain to remove thousands of state police who have been deployed to Catalonia ahead of tonight's expected declaration of independence by regional President Carles Puigdemont, possibly triggering intervention by Spanish forces. WikiLeaks founder and editor-in-chief Julian Assange has been advising those pushing to secede on how to communicate securely even as the state pushes back.
Julian Assange Marks 5.5 Years Inside Ecuadorean Embassy as UK & US Refuse to Confirm Arrest Warrant
Julian Assange shares an update on when he may be able to leave the Ecuadorean Embassy in London, where he has sought refuge and political asylum for more than five years. Earlier this year, Swedish prosecutors have dropped an investigation into allegations of sexual misconduct by Assange, which he denies and calls a pretext for his ultimate extradition to the United States to face prosecution under the Espionage Act.
Julian Assange: Accusations of WikiLeaks & Trump Campaign Ties to Russia are "Not Consequential"
Microsoft has joined Facebook in saying it is investigating whether Russian operatives paid for "inappropriate" pro-Trump ads on its Bing search engine and other platforms. Social media giant Facebook has said a Russian company placed thousands of ads on their network at a cost of more than $100,000, including some that targeted states crucial to Trump's victory. Last week, the U.S. Senate Intelligence Committee said it reached the conclusion that Russia interfered in the 2016 U.S. presidential election. Meanwhile, CIA Director Mike Pompeo has blasted Wikileaks as a hostile intelligence service that is often abetted by state actors like Russia, and Trump adviser Roger Stone declined to confirm to the House Intelligence Committee that he was directly in contact with WikiLeaks about damaging information on then-presidential candidate Hillary Clinton.
Judge Denies Bail to Whistleblower Reality Winner, Citing Her Admiration for Snowden and Assange
Last Thursday, a federal judge denied a second request for bail from Reality Winner, the former National Security Agency contractor who is accused of violating the Espionage Act. Winner allegedly passed a top-secret document to The Intercept that claimed Russian military intelligence conducted a cyberattack on at least one U.S. voting software company just days before the 2016 election. Federal Judge Brian Epps of Augusta, Georgia, said his decision to deny bail was based in part on social media comments by Winner that she "admires Edward Snowden and Julian Assange."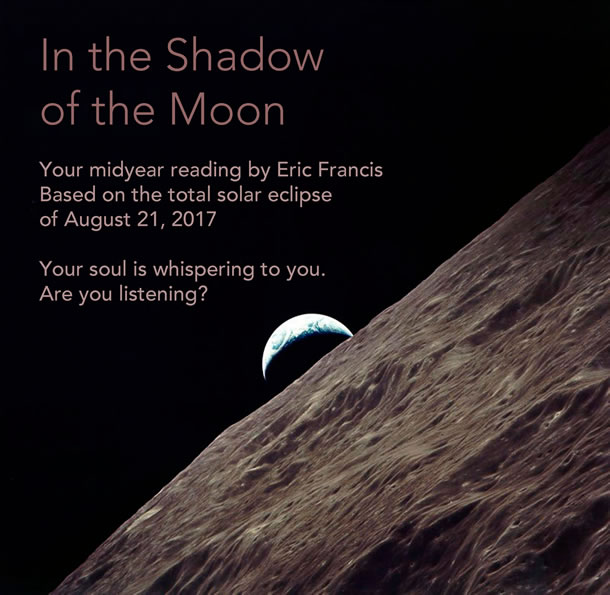 In the Shadow of the Moon, the exciting 2017 Midyear Reading by Eric Francis, is now published. Although the video readings for all 12 signs use the Great American Eclipse of Aug. 21 as a starting point,
Eric develops the themes through some of the most important astrological events you'll encounter in the remainder of 2017 and beyond
. We'll be increasing the price again very soon, so don't hesitate to
order your copy here
. You can also now choose your
individual signs here
.