Links to today's show transcripts:
French Activist: Emmanuel Macron is "Younger, Prettier" Face of Anti-Worker Reforms & a Police State
Today's show broadcasts from Paris, France. It has been less than five months since the centrist political figure Emmanuel Macron defeated Marine Le Pen to become France's youngest president ever. While Macron won in a landslide, opinion polls show most French voters now oppose how he has governed. On Saturday, leftist opposition leader Jean-Luc Mélenchon led up to 150,000 people in a protest against Macron and his attempt to rewrite France's labor law. Meanwhile, human rights groups are criticizing Macron for pushing a new anti-terror law that would make permanent key parts of France's state of emergency, which went into effect after the 2015 Paris attacks. "The situation in France is highly volatile, both socially, economically and politically," says guest Yasser Louati, a French human rights and civil rights activist.
As Trump Struggles to Pronounce "Namibia," Meet One of the Country's Best-Known Journalists
The African nation of Namibia found itself in the news last week after President Trump mispronounced its name during a speech at the United Nations. Trump's reference to the nonexistent Nambia left many observers confused as to whether he was referring to the Gambia or Zambia or Namibia. White House officials later clarified to say Trump meant to say Namibia. During that same speech, Trump congratulated African leaders for helping make his friends rich. Gwen Lister is in Paris to speak today at UNESCO. She is the founding editor of the independent newspaper The Namibian, which reported critically on the apartheid South African regime. During the 1980s, she was jailed twice, and her newspaper's office was destroyed by arson. The building was later firebombed in the 1990s after Namibia became independent. Gwen Lister has since become a leading advocate for press freedom. She is a founding member of the International Consortium of Investigative Journalists, which gained fame for publishing the Panama Papers, which exposed how the world's rich used tax havens to hide their wealth. Gwen Lister is speaking at UNESCO to mark the International Day for the Universal Access to Information.
Finland's First Female President on Women's Rights, Healthcare & Rise of Far Right in Europe
Tarja Halonen was elected in 2000 as Finland's first female president and served until 2012. Her election came about 100 years after Finland became the first European country where women were given the right to vote. In 2009, Forbes named Halonen among the 100 Most Powerful Women in the world. Since leaving office, she has become a prominent advocate for gender equality as well as transparency. She spoke today to mark the International Day for the Universal Access to Information, and was asked about the country's cost-effective healthcare system, which she says has given Finland "a lower infant mortality rate, better maternity care than the United States."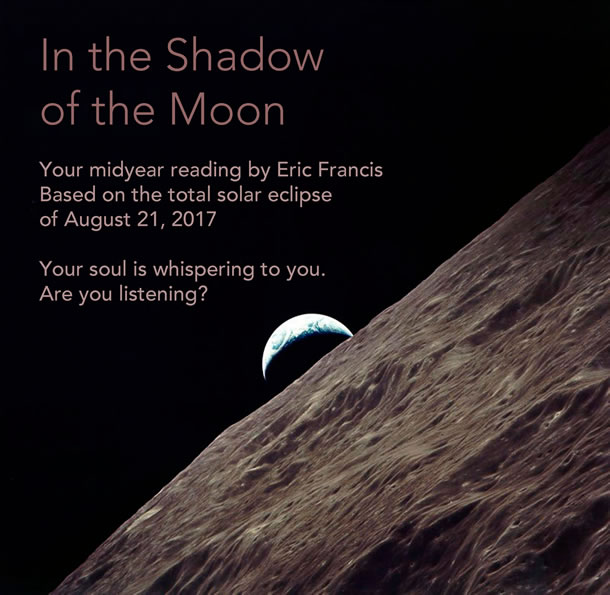 In the Shadow of the Moon, the exciting 2017 Midyear Reading by Eric Francis, is now published. Although the video readings for all 12 signs use the Great American Eclipse of Aug. 21 as a starting point,
Eric develops the themes through some of the most important astrological events you'll encounter in the remainder of 2017 and beyond
. We'll be increasing the price again very soon, so don't hesitate to
order your copy here
. You can also now choose your
individual signs here
.