Links to today's show transcripts:
Dave Zirin: Stand with NFL Star Michael Bennett, Who Refused to Be Silent About Racial Profiling
As the National Football League begins its new season, one of its most outspoken players has revealed he was recently detained and assaulted by police in Las Vegas. Seattle Seahawks star Michael Bennett issued a statement on Twitter Wednesday, writing that an officer threatened to "blow my f****** head off" and that "Las Vegas police officers singled me out and pointed their guns at me for doing nothing more than simply being a black man in the wrong place at the wrong time." The incident took place outside a boxing match last month in Las Vegas while police were responding to reported gunshots.
Texas Prisoners Are Facing Horrid Conditions After Hurricane Harvey & Retaliation for Reporting Them
As Florida braces for Hurricane Irma, we look at conditions in Texas prisons since Hurricane Harvey hit the Gulf Coast two weeks ago with a historic downpour that lasted several days and caused massive flooding. Prisoners were not evacuated from either the federal prison or three Texas prisons in the heavily flooded city of Beaumont, east of Houston, where high water was so destructive that it disabled the city's water supply system. State prison officials say water did not flood prisons there. But a prisoner named named Clifton Cloer, who is housed on the first floor of the Stiles Unit in Beaumont, told his wife that he stood in water up to his kneecaps during the storm and later faced the stench of backed-up toilets.
Nikole Hannah-Jones: How Wealthy White Communities Are Resegregating Alabama's Public Schools
As students return to school across the country, we continue our look at the resegregation of schools—particularly in Alabama. A new article in this week's New York Times Magazine titled "The Resegregation of Jefferson County" by Nikole Hannah-Jones looks at how predominantly white towns in Alabama are increasingly pulling out of regional school districts and creating new schools that are overwhelmingly white. Critics say this is a new form of segregation.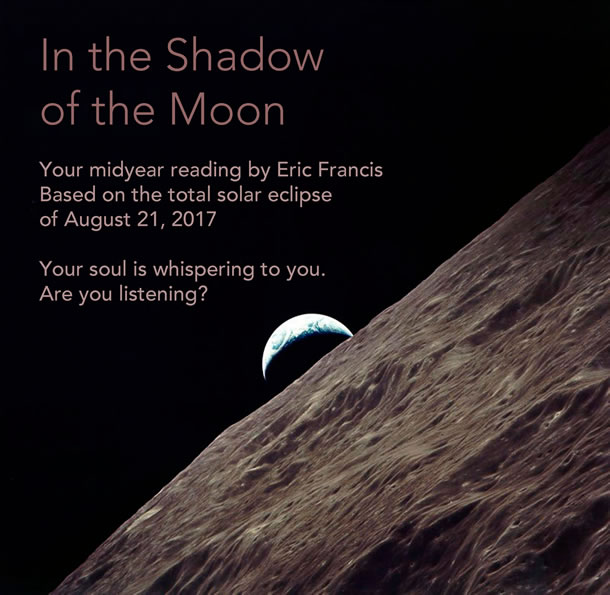 In the Shadow of the Moon, the exciting 2017 Midyear Reading by Eric Francis, is now published. The video readings for all 12 signs cover the Great American Eclipse of Aug. 21 and well beyond. We'll be increasing the price again very soon, so don't hesitate to
order your copy here
. You can also now choose your
individual signs here
.