Links to today's show transcripts:
Report from Puerto Rico: Death Toll Higher Than Reported Amid Water Shortage & Health Crisis
Good news or fake news? Acting Homeland Security Secretary Elaine Duke and the Trump administration defend their response to the unfolding humanitarian crisis in Puerto Rico, where many of the 3.5 million residents remain without electricity and are desperate for fresh water, food and other supplies. Laura Moscoso, a data journalist at the Puerto Rico-based Center for Investigative Journalism, says the death toll is much higher than the government reports, noting, "Our phones have been ringing with many testimonies."
Michael Moore on His Broadway Show, "The Terms of My Surrender," Trump, Puerto Rico & the Media
Amy Goodman spoke with Michael Moore, the Academy Award-winning filmmaker behind "Michael Moore in TrumpLand," "Fahrenheit 9/11," "Bowling for Columbine" and "Sicko." Now, Moore has added theater production to his list of accomplishments with his debut play, "The Terms of My Surrender." He launched the production with the question, "Can a Broadway show take down a sitting president?" and lays out a roadmap of what he believes needs to happen next.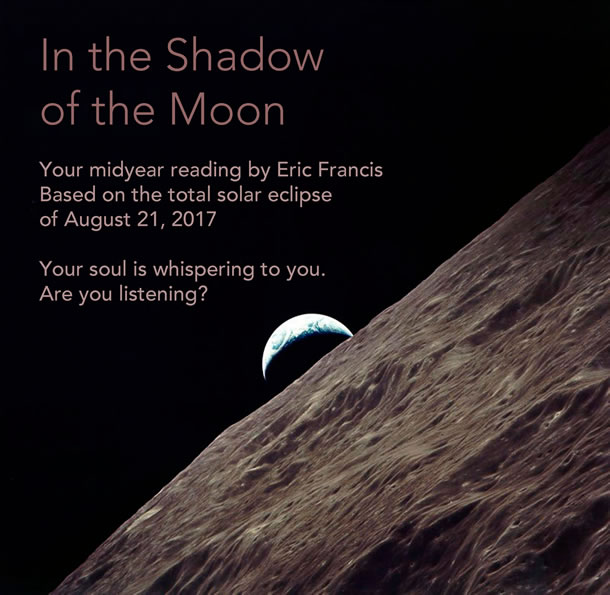 In the Shadow of the Moon, the exciting 2017 Midyear Reading by Eric Francis, is now published. Although the video readings for all 12 signs use the Great American Eclipse of Aug. 21 as a starting point,
Eric develops the themes through some of the most important astrological events you'll encounter in the remainder of 2017 and beyond
. We'll be increasing the price again very soon, so don't hesitate to
order your copy here
. You can also now choose your
individual signs here
.