Links to today's show transcripts:
Amnesty International Reveals the Bomb That Killed 16 Civilians in Yemen Was Made in the U.S.A.
A major new investigation by Amnesty International reveals a bomb that killed 16 civilians in Yemen's capital last month was made in the U.S.A. Among the survivors was 5-year-old Buthaina, whose photograph went viral in the aftermath of the strike. She lost her entire family in the strike. Amnesty International's arms expert analyzed remnants of the weapon and found clear markings that matched U.S.-made components used in laser-guided, air-dropped bombs. Coalition airstrikes continue to be the leading cause of child casualties, as well as overall civilian casualties. The latest finding by Amnesty comes as some European Union countries recently tabled a motion at the U.N. Human Rights Council calling for an independent inquiry into human rights abuses committed by all sides in the conflict. The U.N. high commissioner for human rights has called the humanitarian crisis in Yemen an "entirely man-made catastrophe."
"His Laughter was a Battle Cry": Thousands Celebrate Comedian & Human Rights Legend Dick Gregory
Thousands gathered Saturday to celebrate the life of legendary comedian and civil rights activist Dick Gregory, who passed away last month at the age of 84. We feature some of the voices of those who gathered to remember him, including Rev. William Barber, president and senior lecturer of Repairers of the Breach; Rep. Maxine Waters; and children of civil rights legends, such as Martin Luther King III; Reena Evers, daughter of Medgar Evers; and Ilyasah Shabazz, daughter of Malcolm X.
Amid Tensions with North Korea, 51 Countries Sign Ban on Nuclear Weapons Despite U.S. Opposition
Amid tensions over North Korea's nuclear and missile tests, 51 countries have signed the world's first legally binding treaty banning nuclear weapons. It prohibits the development, testing and possession of nuclear weapons, as well as using or threatening to use these weapons. It was first adopted in July by 122 U.N. member states, despite heavy U.S. opposition. None of the nine countries that possess nuclear weapons signed the measure, including Russia, Britain, China, France, India, Pakistan, North Korea and Israel.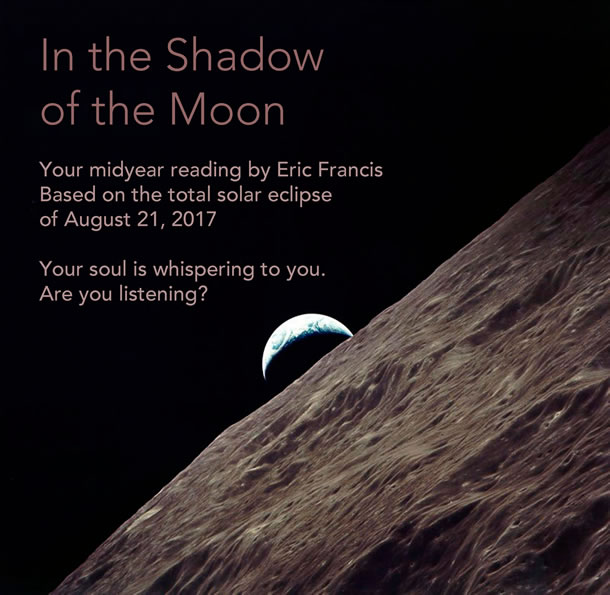 In the Shadow of the Moon, the exciting 2017 Midyear Reading by Eric Francis, is now published. Although the video readings for all 12 signs use the Great American Eclipse of Aug. 21 as a starting point,
Eric develops the themes through some of the most important astrological events you'll encounter in the remainder of 2017 and beyond
. We'll be increasing the price again very soon, so don't hesitate to
order your copy here
. You can also now choose your
individual signs here
.