Links to today's show transcripts:
Should Texas Residents Know the Chemicals They're Breathing After the Arkema Plant Explosion?
Hurricane Harvey has been downgraded from a Category 4 hurricane to a tropical depression as it moves over Louisiana and into Mississippi. Texas officials say at least 44 people were killed by the storm and nearly 100,000 homes are damaged by flooding. This comes as a chemical plant about 25 miles northeast of Houston, in Crosby, was rocked by two explosions early Thursday morning. The facility produces highly volatile chemicals known as organic peroxides, and at least 10 sheriff's deputies were hospitalized after inhaling fumes. Officials had already evacuated residents within a one-and-a-half-mile radius of the plant in the town of Crosby, after it lost primary and backup power to its coolant system. Harris County Sheriff Ed Gonzalez insisted in an early-morning press conference that the plant had not exploded, describing the event as a "pop" followed by smoke. But Federal Emergency Management Agency head Brock Long said a plume of chemicals leaking from the plant was "incredibly dangerous."
Texas Republicans Pushed to Kill Safety Regulations for Arkema Chemical Plant Before Explosion
The flooded Arkema chemical plant in the town of Crosby, Texas, that saw two explosions on Thursday, could see as many as six more blasts, and a new investigation reveals this comes after Arkema successfully pressured federal regulators to delay new regulations aimed at improving safety procedures at chemical plants. It also found that Texas Attorney General Ken Paxton aggressively attacked a proposed chemical plant safety rule, after his election campaign garnered over $100,000 from chemical industry donors.
Greenpeace & Indigenous Water Protectors Respond to Lawsuit Accusing DAPL Activists of Eco-Terrorism
We examine the corporate crackdown on environmental activists challenging the fossil fuel industry and human-driven climate change. The company that owns the Dakota Access pipeline—Energy Transfer Partners—has sued Greenpeace International and other environmental groups, accusing them of inciting "eco-terrorism."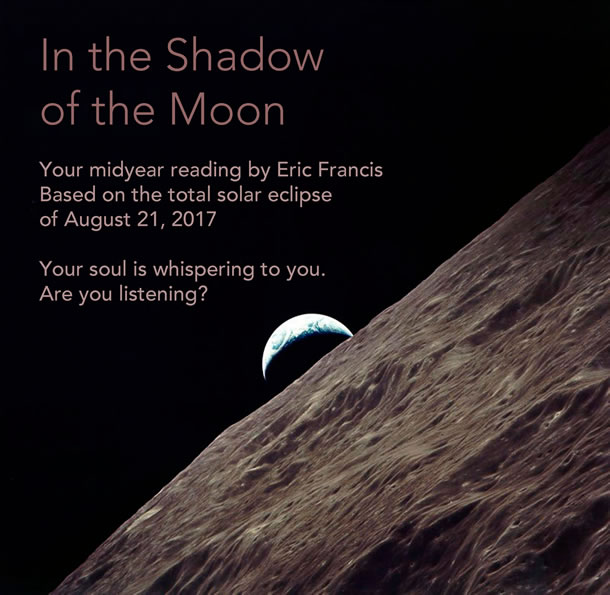 In the Shadow of the Moon, the exciting 2017 Midyear Reading by Eric Francis, is now published. The video readings for all 12 signs cover the Great American Eclipse of Aug. 21 and well beyond. We'll be increasing the price again very soon, so don't hesitate to
order your copy here
. You can also now choose your
individual signs here
.