Links to today's show transcripts:
Rep. Luis Gutiérrez: Trump Wants to Own Puerto Rico But Not Help Those Dying After the Hurricane
As Donald Trump threatens to withdraw federal relief workers from Puerto Rico, home to 3.5 million U.S. citizens, residents of the island and their supporters respond with outrage and disbelief. San Juan Mayor Carmen Yulín Cruz called Trump the "hater-in-chief."
Is Trump Slashing Healthcare Subsidies for the Poor to Decimate Obamacare & Cut Taxes for the Rich?
As Trump moves to dismantle the Affordable Care Act in an executive order, and the White House announces it will stop paying billions of dollars in federal subsidies to insurance companies to help cover low-income people's healthcare plans, Congressmember Luis Gutiérrez says Trump's dismantling of the ACA is an attempt to balance the budget. "It's no coincidence that their next move is to give a tax break to the wealthiest in this nation," Gutiérrez notes.
Psychiatrist Robert Jay Lifton of Duty to Warn: Trump's "Relation to Reality" is Dangerous to Us All
Vanity Fair reports some of Trump's closest aides and advisers say he is "unstable" and "unraveling," and that the White House is increasingly consumed by chaos. Robert Jay Lifton a leading American psychiatrist and author of more than 20 books about the effects of nuclear war, terrorism and genocide offers his views.
Robert Jay Lifton on the Apocalyptic Twins of Nuclear and Climate Threats & Reflections on Survival
As NBC News reports Trump has called for a nearly tenfold increase in the United States' nuclear weapons arsenal, and as he threatens to attack North Korea and decertify the landmark 2015 Iran nuclear deal, Robert Jay Lifton examines what he calls the "apocalyptic twins: nuclear and climate threats." His new book is titled "The Climate Swerve: Reflections on Mind, Hope, and Survival."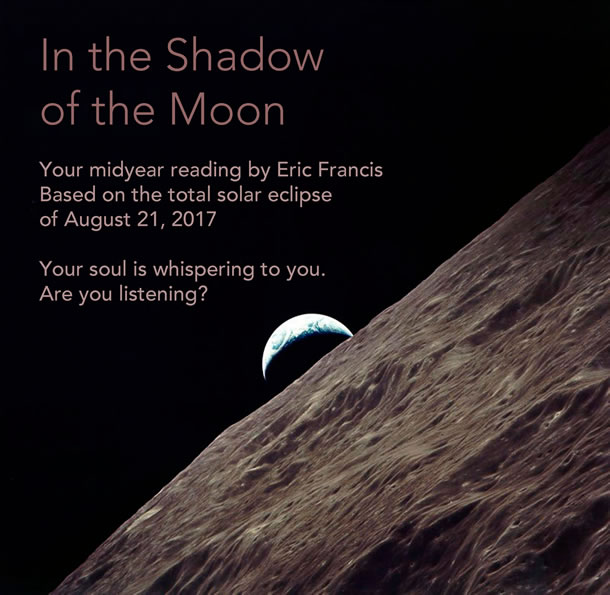 In the Shadow of the Moon, the exciting 2017 Midyear Reading by Eric Francis, is now published. Although the video readings for all 12 signs use the Great American Eclipse of Aug. 21 as a starting point,
Eric develops the themes through some of the most important astrological events you'll encounter in the remainder of 2017 and beyond
. We'll be increasing the price again very soon, so don't hesitate to
order your copy here
. You can also now choose your
individual signs here
.