It's not every day you get to see one country spark a geopolitical domino-fall, affecting the lives of millions on an entire continent with a single referendum. Yet it happened. Overnight, the "Brexit" vote in the UK did just that. This same vote will lead to other votes that most likely will literally break the United Kingdom apart, with the possibility of more instability to come.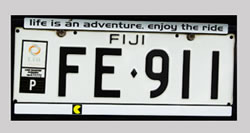 Watching my UK friends and members of Planet Waves' community go through the shock of yesterday's EU Referendum, I am reminded of the night that Ronald Reagan was elected. I was in my late 20s, outraged, drunk, shouting in the streets and generally furious.
How could we elect a right-wing savior on the heels of a tax revolt? How could we do that after a successful anti-war movement and the Nixon impeachment? Yet it happened. And we're still climbing our way out of not only that, but a political movement that's taking a long time to die. We're trying to clean up the mess that movement created throughout our government, our culture and the world map over the last thirty years.
To our UK kin: We feel you here in the US. We felt what you feel now after George W. Bush was re-elected in 2004. It's a deep kind of grief, only it's not just personal. It's mourning for your community, your country and its place in the world, and the frustrating change you're going to be watching in the future.
The Brexit vote looks a lot like someone shooting themselves in the foot. This time, the shooter is a whole country. London, a global financial center in large part because of the UK's major player status in the EU, voted overwhelmingly for Remain; but it was "Little England" — outside of London — that shouted its approval to discontinue with the EU, voting 'Leave' by 52%.
London as a global financial hub now looks at a future that's clouded. Scotland will move towards a referendum on Independence (which narrowly lost two years ago) with plans to stay with the EU as its own nation; Northern Ireland aspires to join the rest of Ireland and remain in the EU as well.
Eighty percent of the electorate who supported "Leave" cited the increased wave of immigrants into the UK. The nativism of the "Leave" campaign, led by UK Independence Party (UKIP) Leader Nigel Farage, found a perfect climate in England and a perfect scapegoat in immigrants to gin up fear for (white) British-only economic security in the context of the EU's sluggish austerity.
This nativism is downplayed in today's victory lap by Farage and former London Mayor Boris Johnson. But it may be ridden all the way through to an inevitable period of instability of the European region. Things could get very wild — as in, a fascist's wet dream. France's Marine le Pen and America's Donald Trump are drooling.
Austerity, as with any time of economic struggle, is a perfect breeding ground for right-wing movements to flower based on "frustration aggression" — acting out against a scapegoat, whom you blame for your lack of opportunity and compete against for diminishing resources. In the case of an overwhelmingly white UK, Muslim and Eastern European immigrants get the scapegoat role.
The same goes for Mexicans and Muslims here in America, courtesy of Mr. Trump. Trump is using shrinking middle-class discontent and the threat of diminishing white male power in the social and cultural evolution of the Obama Administration to gin up support. This is what got him the nomination for the Republican Party.
What happened in the UK was that Cameron was forcing too much austerity on the UK's middle class, and did not allow room for his country to regain some vital public services — like its National Health System. The people of the UK have spoken their preference and the majority voted to leave.
As I mentioned, this will likely lead to another vote on Scotland's Independence and a move by Northern Ireland to join Ireland in full. Both Scotland and Northern Ireland want to remain in the EU. But even the Brexit is not official, yet. Its exit must be approved by mind-boggling bureaucratic processes, and then approved and ratified by EU member countries.
I won't belabor the point any further over what choices have to happen next, now that this referendum has happened. There's time for that. I can only feel solidarity with our friends across the Atlantic — and a chill, warning us of what may happen here in November and in Europe in the future. At this point it could be anything; though as Len Wallick suggests in his column below, letting ourselves be ruled by fear is not the same as acting with awareness, and cuts us off from evolution — however messy it may be.
Instead of belaboring points, I raise a pint. Holding you close, friends and cousins. Let's hold each other through the changes!