Planet Waves is running a membership drive.
Read more in Solstice Fire and the Art of Service, by Eric Francis.

Among those of you fortunate enough to own real property (buildings and/or land), many are required to pay taxes on that property. In many cases, the municipal subdivision that levies the property tax calculates the amount due based on the assessed value of the property in question. Sometimes the property owner and taxpayer has appropriate reason to pursue a reassessment of that value.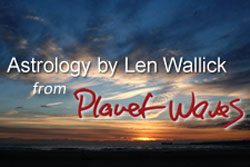 A similar scenario comes to mind when assessing the astrological context of Venus' first ingress to Virgo this year, shortly after 6:38 pm EDT (22:38:09 UTC) on Saturday.
Because of an impending retrograde, Venus will enter Virgo twice in 2015. The second time will be on Oct. 8 (or Oct. 9, depending on your time zone) after Venus is once again in direct motion, and back up to its usual speed of about one degree per day again.
Among the things distinguishing Saturday's first Venusian ingress to Virgo is that the apparent motion of Venus will be unusually slow. Indeed, by the time Venus commences retrograde motion on July 25, it will have traveled less than one half of one degree into Virgo.
When any object or calculated point is all but stationary while in the process of changing the direction of its apparent motion, it has an implication. Implied is an appropriate time to take a closer look, review, and maybe even revise. Any planet at retrograde station in particular insinuates that it is appropriate to slow down and either evaluate or reevaluate its manifestations in the world.
Among the earthly expressions of Venus is the broad subject of values. The fact that Venus rules the fixed earth sign of Taurus clearly indicates that tangible property and its evaluation are well within the astrological jurisdiction of Venus. Libra is also ruled by Venus, however, and the values represented by Libra are very different.
As the cardinal air sign cryptically identified by a glyph representing balance-beam scales, Libra appropriately corresponds with intangible values. Among those intangible values are justice, fairness, balance and reciprocity. Just like tangible values, those which are intangible are sometimes appropriate to reassess.
The key word here is "appropriate." As an adjective, it's a word which necessarily implies a certain quality of understanding, maturity and judgment as regards to the context and specificity of a person, place, situation or action. Interestingly, as a transient verb "appropriate" can also mean taking or designating something of (usually tangible) value, often for a specific purpose.
Either way, the two-week period from Saturday's Virgo ingress until Venus returns to Leo in retrograde, just after the Full Moon of July 31, implicitly supports either appropriate — or appropriated — assessment of all the values you now employ in making decisions and taking actions, while direct motion prevails. After retrograde motion commences, you may find reassessment of the same to be in order.
Some of those values might have been in place for you for a very long time. Some possibly even originated long before you were born. You may also have strong attachments to some of your values, even to the extent that the very prospect of assessment or reassessment feels like a threat to your very existence.
Nonetheless, that's the idea — bringing yourself to assess and reassess everything and anything you value, while also learning that doing so will not have dire consequences. You even might think of Venus' first ingress to Virgo as initiating a time when you have a chance to reevaluate (and even redefine) what "appropriate" (as well as "value") means for you.
Indeed, if you can bring yourself to push the envelope of your own principles, boundaries and attachments, Venus' first foray into Virgo this year could result in more personal evolution than some people experience in a lifetime.
So don't feel threatened should you be provoked (or invoked) to move beyond custom or comfort zones for the remainder of this month. Rather, consider how you might learn something. After all, the very exercise of putting all of your values out there on the table does not obligate you to change or surrender anything. Experimenting with the idea that you could make such changes, on the other hand, can only result in new ideas.
And let's face it, if ever there were a time when new ideas are at a premium, it's got to be now.
Offered In Service          
Len is available for astrology readings. You can contact him at lenwallick [at] gmail [dot] com.