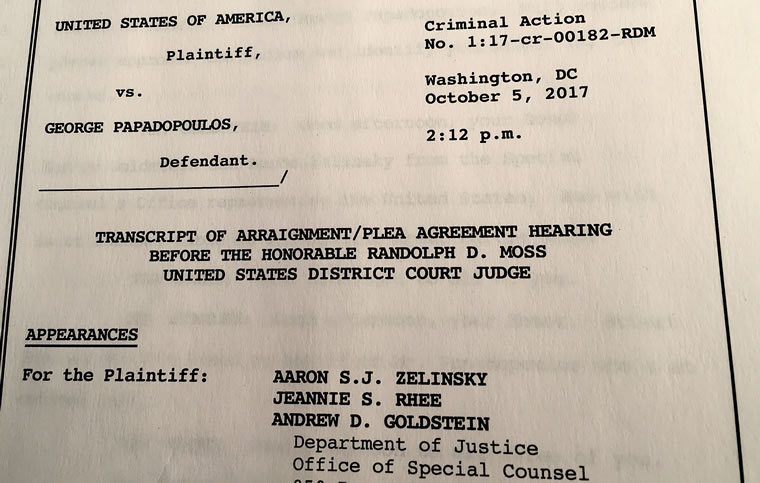 Dear Friend and Reader:
News got out last Friday night that the Special Counsel's office would be making arrests Monday morning in the matter of the Trump campaign's collaboration with the Kremlin to interfere with the 2016 U.S. presidential election. When we learned Monday morning that Paul Manafort, the former campaign chairman, and his deputy Rick Gates, had turned themselves in to the federal district court, I knew that was the start of something big.
After enduring Donald Trump's antics for two years, his lies and brazenly criminal conduct and, worst, his obnoxious and swaggering narcissism, finally something had actually happened in response. Two top campaign officials were charged with a long list of financial crimes and conspiracy, most of which involved relationships to Russia and Ukraine.
While Trump was busy tweeting that Manafort's and Gates' 12-count indictments did not directly involve the campaign, news broke that a third defendant, George Papadopoulos, age 30, who was a "foreign policy advisor" during the campaign, had already entered a guilty plea and had been cooperating with prosecutors since July. That was the more interesting news: that the efforts of Robert Mueller III, the Special Counsel, had already flipped a key witness and obtained a conviction.
In what must have been the most stealth arrest in history, FBI agents working for Mueller's office picked up Papadopoulos at Dulles International Airport on July 27 and made him an offer he couldn't refuse. As a young man of 30, he had nothing to lose and only to gain by working with prosecutors.
He pleaded guilty to one count of lying to an FBI agent (which happened just a week after the inauguration), with no jail time recommended. He earned that privilege.
From the paperwork associated with his guilty plea, Papadopoulos' role as "foreign policy advisor" (add a few air quotes around that) was specifically to set up the contact between the Trump campaign and the Kremlin: to get the dirt on Clinton, contained in all those emails that Trump once openly begged Russia to hack. So he was in on every meeting; and his emails, his text messages and even his Facebook page provided a structure and a timeline to the developments.
The strategy in throwing the book at Manafort and Gates (12 counts each is a lot — they face up to 80 years and millions in fines, according to media sources) was clear: put nooses around their necks, and offer them a way off of the gallows. That is, if they cooperate with prosecutors, they get less prison time and maybe a little friendlier facility for their penitent sojourn. While I don't understand all the lines between what Manafort and Gates were charged with and the campaign itself, those connections exist. Republican Talking Point #1 — that the campaign isn't involved — is not true. And both men may yet be charged with more crimes.
Meanwhile, the information obtained from Papadopoulos is making it easy for prosecutors to determine who lied to the grand jury, who lied to investigators, and who else needs to be questioned. A lot of people have not slept since learning that he's been cooperating with the Special Counsel since late July.
Studying Mueller's precise strategy with these indictments, it's clear that more is coming. This is just the beginning. He got three key players, all with deep knowledge, and already has one telling them everything. Papadopoulos likely wore a wire all summer long, having all his conversations with other conspirators preserved for legal posterity.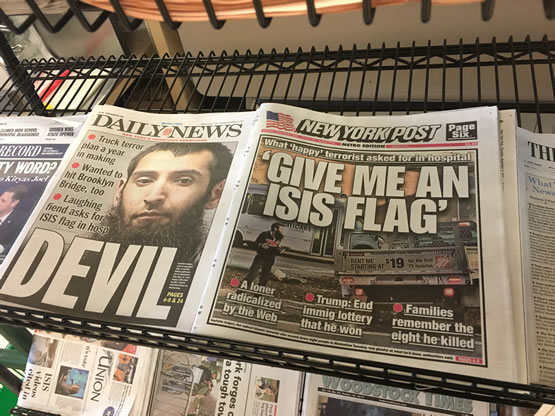 Newsstand today at Adams Fairacre Market, Town of Ulster, NY.
And, for about 30 glorious hours, the American public got to taste the potential for justice. By Tuesday afternoon, a mass murder in New York City, allegedly perpetrated by an immigrant from Uzbekistan, had seized nearly all the news coverage. The world was indulging in another "three minutes of hate" (borrowing a phrase from George Orwell). We could once again rage at a Muslim.
Before the impact of the indictments and guilty plea could even sink in, we were back to war with Islam. I could offer a number of alternative theories as to how and why the attack happened, and to the timing.
But as with a mass shooting, it's enough to say that whatever part of the government is supposed to be preventing this, at a cost of hundreds of billions of dollars a year, is not doing its job. That would be my most complimentary, benefit-of-the-doubt, entirely un-paranoid reading of Tuesday afternoon's incident chart.
We Americans need to taste justice, and to feel it for a moment. We need to have some faith that the system is at least able to correct itself partially: that there are, for example, safeguards against the total abuse of power at the highest levels. This cannot be a matter of hope. We have so few experiences of witnessing the right thing happening that most people have foreclosed the possibility within their own minds.
There are times when the court system works. There are times when it fails horribly. This is almost always based on the integrity of the people involved. Having faith in justice is in part the result of being a just person, since if you're not personally connected to something, it's difficult to imagine its existence.
Rewind the clock to Monday morning. Consider the impact of these very real developments. Don't be distracted by the thousand-year-old war on Islam.
I cover the indictments on the current Planet Waves FM, and will have more next week.
Lovingly,

Introducing the 20th Annual Edition of Planet Waves
Growth Is Inevitable. Becoming Is an Art Form.
Dear Friend of Planet Waves:
Here's the thing: Life goes on. No matter how crazy the world is, we who are alive must keep on living. And that means we must keep growing and becoming.
The more chaotic the world becomes, the more we need a tool that can help us spot the patterns in the chaos — and that would be astrology. I have long considered astrology just one resource among many potentially useful ones, though with each passing day, the gift of pattern recognition, and how these patterns relate to our lives, is a service that astrology is uniquely suited to provide.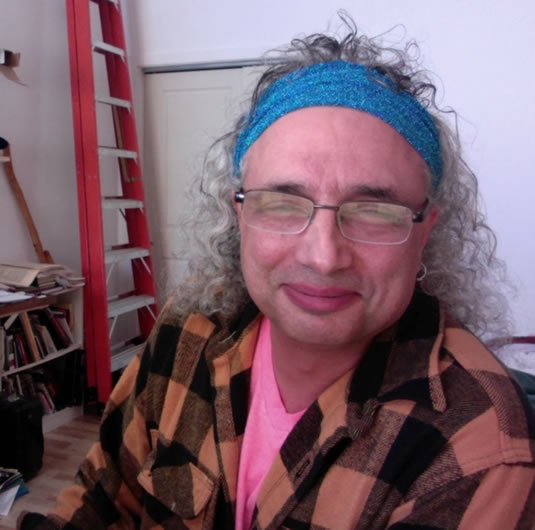 Me, at my music desk in The Place of the Way, my new studio.
I have begun preparing THE ART OF BECOMING, the 20th annual edition of Planet Waves. This letter will tell you more about the project, which, if all goes reasonably well, will be delivered during the month of January.
Brief note on pricing policy: we offer the best price for those who purchase sooner. The current price point is $99; this will be increased again soon to the final pre-order price of $111.
My annual readings provide not only insight but spiritual and psychological leverage. I am not here to predict the future, but rather to help you design your future. The project began as an extended January monthly horoscope; it's now more like an astrological novel, written with the pacing and detail of well-crafted fiction writing.
My focus is on love and work: your relationship to yourself, followed by your relationship to others; your professional activities, financial matters and tapping your creativity.
In the end, I consider myself a motivational presenter. I see my job as helping you get excited about your own potential, and describing the specific ways you can manifest your desires into reality.
In the next section, I will describe some of the transits I'll be writing about in THE ART OF BECOMING. I present these events in human language, using technical terms only as necessary — and explaining everything as I go. As a journalist, I write to be understood.
This is astrology written for humans, in human language, using concrete examples and images.
The Outer Planet Transits of 2018
Even by contemporary standards, 2018 is a distinctive year astrologically. We are still feeling the effects of the Uranus-Eris conjunction (the impact of the digital revolution on consciousness). But many, many more things are happening. They include slow-moving planets ingressing new signs. When several outer planets make moves at the same time, you know that everything will be in motion and a new world will arise.
These transits include:
Jupiter in Scorpio. That began earlier this month, and this one-year transit, ending in November 2018, in many ways sets the tone for the year: tapping the spiritual wisdom associated with matters of transformation, sexual awareness and experience, and the ability to have a deep conversation when it counts the most.
Saturn enters Capricorn. Saturn will join Pluto in Capricorn, its first sign change since late 2014. This will place Saturn square the Aries Point, the intersection of the individual and the collective.
Family material, our relationship to the government and the corporate spheres, and those entities themselves will come into focus. This is the beginning of the Saturn-Pluto conjunction of 2020.
Chiron Enters Aries. In 2018, Chiron will change signs for the first time since 2010, when it entered Pisces. Chiron in Aries will focus the question of identity, in an age when many people are confused about who they are and why they are on Earth. Chiron has been my astrological specialty since beginning this work in 1994. I will give this beautiful transit the attention that it deserves.
Uranus Enters Taurus. For the past seven years, Uranus has been in Aries, making two significant alignments: the seven-part Uranus-Pluto square (the Occupy! movement, Arab Spring and the Wisconsin labor rebellion), and the Uranus-Eris conjunction (the impact of digital conditions on individuals and society). Now Uranus will move into Taurus, which you might describe as The Body Electric. This will focus attention on physical reality, recognizing the technological impact of Uranus.
Minor Planet Transits. Pholus (small cause, big effect; multigenerational addiction issues) and Quaoar (creation myth and family patterns) are among the important minor-planet sign changes of 2018. I will take these into account, along with many other minor planet movements.
Product and Pricing Details
Each reading is chapter-length (about 5,000 words or longer) and takes about 12 hours to chart, compose and write. They are presented in web format, and two formats of printable PDF — US Letter and A4 (European letter). I am planning to deliver the readings during the month of January — the earlier the better!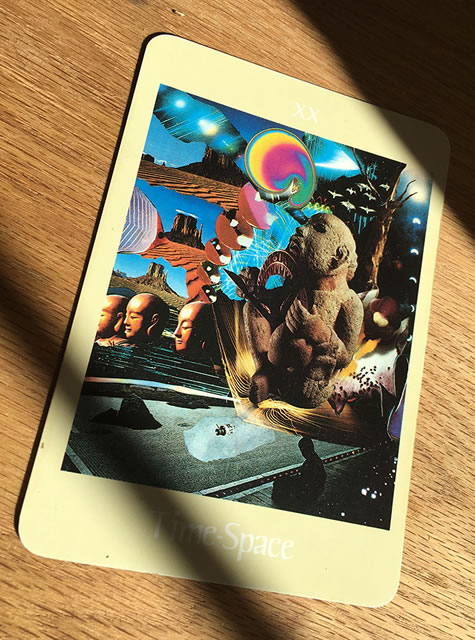 The 20th annual edition of Planet Waves corresponds to the Time-Space tarot card. This card is from the Voyager Tarot by Dr. James Wanless. Other decks call the card "Judgement."
This reading is written for your Sun, Moon and rising signs. It's also designed to be read for significant others, business partners and children. We have a "one purchase per household" policy. If you're going to share with your kids and their housemates, please send a gift.
The current price is just $99 for all 12 signs, the equivalent of $8.25 per sign. We will hold it there for a while before increasing to our final pre-order price of $111.
Individual sign sales will start at about $29 per sign. Most people who purchase individual signs end up buying more. It pays to get it with all 12 signs.
We will have a special announcement late in the year for those who need sliding scale pricing due to financial constraints.
A Writing Adventure
Writing the annual is always an adventure. I bring all of my talent and experience to this work: my spiritual training, my astrological training, my therapy training and much else. Then — I sit at my desk and weave the story of our lives.
Writing astrology is a special task, because of the profound power of suggestion that this kind of work has. Doing the writing, I immerse myself entirely in the archetypes of the signs and the planets. I use my Pisces shape-shifting power and I become the zodiac, and its inhabitants, and tell the story of our lives from the inside out.
The result will be something beautiful: a detailed guide to THE ART OF BECOMING.
It's good to be with you.
Lovingly,

PS — If you want to order by phone, call (845) 481-5616. If you don't get through, please leave a message, and we will get back to you early next week.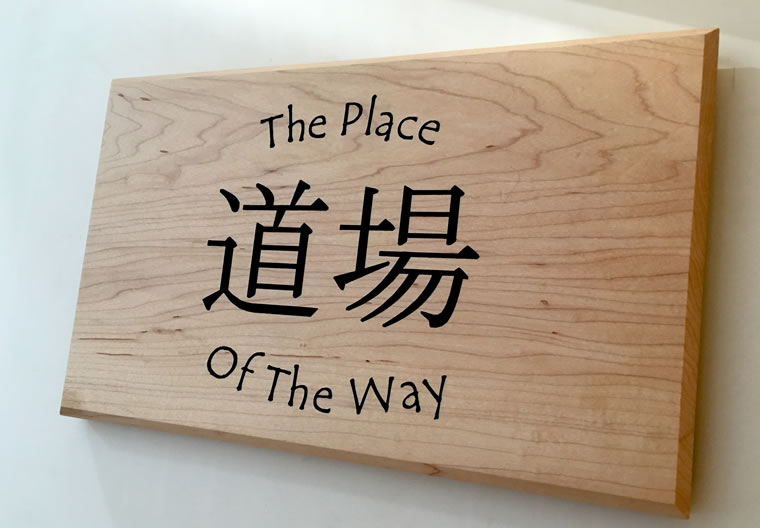 Finding Strength No Matter How the Light Breaks Through
By Amanda Painter
Every once in a while, if I'm feeling a little stumped for an overarching theme for one of these columns, I'll draw a tarot card or an oracle card of some sort, with a question: what do readers most need to hear — what serves their highest good — regarding this week's astrology? Sometimes it takes some meditation for me to see how the card offers a way in; such was the case today.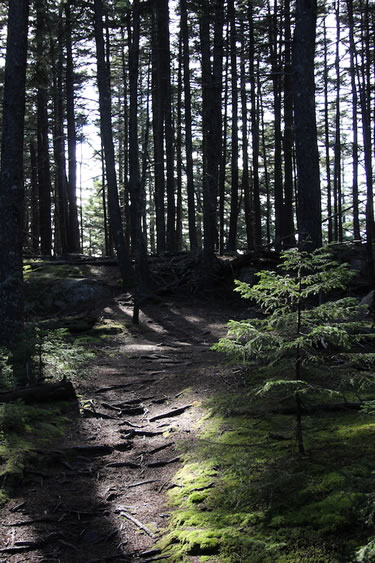 Acadia National Park; photo by Amanda Painter.
I think that's partly because this week's Taurus Full Moon — which is exact on Saturday, Nov. 4, at 1:23 am EDT / 5:23 UTC — has a busy chart. There are several strong aspects involved, most of which are already palpable — either in people's personal lives, or reflected in the news (think surprises — including sudden tragedies, disruptions, confrontations or stalemates, and an urge to do something).
Even so, it can be tough to see the big picture of a particular astrology chart when there's so much detail begging for interpretation. So I'm going to start by describing the card I pulled: the Nine of Wands from the Rohrig Tarot, created by Carl-W. Rohrig.
Traditionally, the Nine of Wands is associated with resolve and resilience, often in the face of roadblocks. Those themes can still apply with the Rohrig Nine of Wands, which carries the word "Strength" at the bottom. But this card depicts the theme differently: as a brilliant burst of white light that has blasted some sort of stone container open.
In this particular card, we're looking at the strength and resolve — really, the faith in oneself — needed to allow some kind of breakthrough, breakout or even a clean break. That is, the strength it takes to allow yourself to go beyond whatever has been containing you or what you're used to.
By extension, this also implies the strength and faith in yourself to build something new; to heal and grow into the space that opens up. This is the space that emerges after a stalemate dissolves; for example, the kind of interpersonal stalemate that often accompanies a Full Moon. So let's take a look at the major players in that chart.
The Taurus Full Moon is the Sun in Scorpio being opposed by the Moon in Taurus. This puts the object representing consciousness and outward expression (the Sun) in the sign of secrets, sex, death, and transformation; and the Moon, which represents emotions and the unconscious, in the sign of the body, the senses, material objects and values.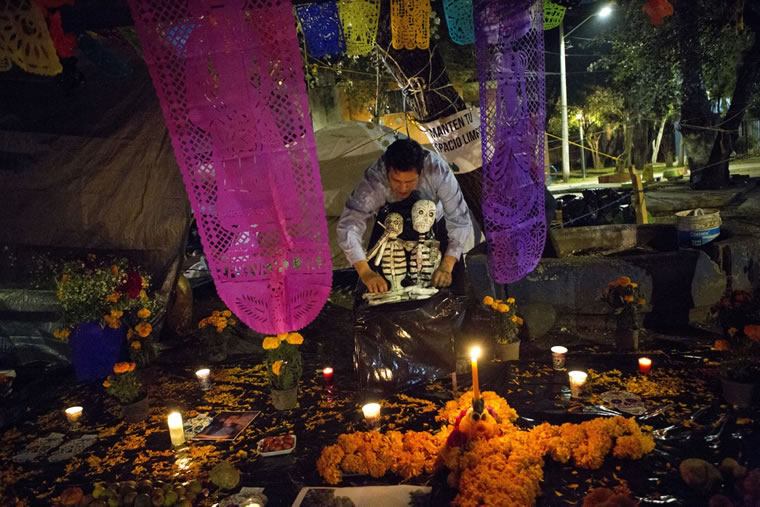 An Invitation to Those Who've Gone 'Beyond the Veil'
By Amanda Painter
Although technically not an 'art project' — rather, it's a religious and cultural celebration to honor deceased loved ones — the imagery of the Mexican holiday El Día de los Muertos (or the Day of the Dead) has become familiar to many non-Latinx people. Combining pre-colonial and Roman Catholic customs, it's a vibrant, participatory way to celebrate deceased loved ones, and finds some of its origins in the Aztec belief that the dead return to Earth for one day each year.
In Western Astrology, this event occurs in the heart of solar Scorpio: a sign in which death and creativity (in the form of sex, the act that creates life) comingle seamlessly. Both are forms of transformation, just different parts of the same cycle — though in Western (especially mainstream American) culture, what happens beyond the 'death' part of the cycle has been relegated either to a form of nothingness, or to the idea of 'heaven': a place the living cannot contact.
With the Pagan belief that our awareness of, and contact with, the 'non-living' spirit realms is merely a matter of perception, we get a little closer to the space in which the Day of the Dead exists. And with the Scorpio Sun currently trine Neptune as it approaches the Taurus Full Moon, it would seem the veil of perception might be that much thinner.
Business Insider (of all places) has collected a beautiful selection of photos of this year's El Día de los Muertos event in Mexico City — which is reported to have been three times as large as last year's, likely due to the tragic earthquake in September — as well as photos from past years in which participants have marched for social justice causes.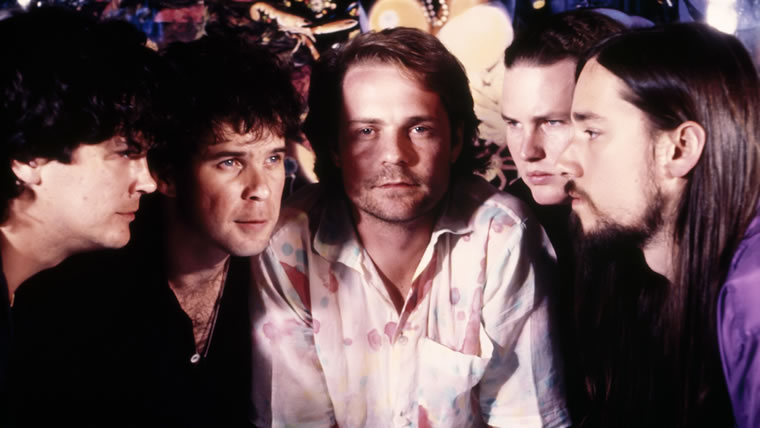 This Week on Planet Waves FM
Taurus Full Moon, Manafort Indictment and 40th Anniversary of Chiron
Dear Friend and Reader:
By some crazy coincidence, I have a mutual friend with Paul Manafort, the former chairman of the Trump campaign who was just indicted for financial crimes. So I was able to get his birth data, which I've been sitting on, anticipating this moment. Here is the chart.
In this week's Planet Waves FM [play episode here], I look at the arrest of all three Trump campaign officials, and read Manafort's chart.
That happens after I look at the Full Moon chart, and squirm around looking for the right delineation of Ceres. The Full Moon squares Ceres, which I find to be the most elusive of the minor planets. Ceres is opposite the main-belt asteroid Magdalena. I return to the Full Moon in the last segment, in the context of sex and possession.
Wednesday was the 40th anniversary of the discovery of Chiron. I talk about the impact that Chiron has had on astrology, and the odd way that the classical astrology revival (mainly the Greek and Medieval schools of thought) supplanted the nascent minor planet movement through the 1990s and into the 2000s.
My musical guest is The Tragically Hip, mostly early-career work from their first album, and Road Apples and Music @ Work.
Thanks for tuning in. If you want to write in reply to my query about the Ceres-Magdalena opposition square the Full Moon, here's a link to use.
With love,

PS — If you want a great analysis of Monday's political developments, here is Keith Olbermann on the indictments and guilty plea; and here is a piece in The Intercept about how this will impact the administration.
Monthly Horoscopes and Publishing Schedule Notes
Your extended monthly horoscopes for
November were published on Thursday, Oct. 26. We published your extended monthly horoscopes for October on Thursday, Sept. 21. Please note: we normally publish the extended monthly horoscope on the first Friday after the Sun has entered a new sign.
Aries (March 20-April 19) — Be open to the possibilities in what someone is offering you, even if you don't necessarily see or trust it entirely. Whatever opportunity now presents itself, you more than likely have the resources and capacity to meet it. This is no time for self-doubt, especially if it's habitual. You have a chance to move in an environment where you can thrive and meet just the right kinds of people. Have faith in yourself, and take it up. Any assurances you feel are lacking will almost certainly follow. — By Amy Elliott. For your Eric Francis horoscope this week, please see this link.
Taurus (April 19-May 20) — This week's Full Moon in your sign is likely to help you understand something about yourself, and your power, that might have gone unnoticed in the past — or been suppressed. A conversation with a close partner or friend may be what's needed to bring the matter out into the open. Once it's there, you're more likely to recognize where the efforts of recent weeks have been leading, and have a clearer picture of your options and abilities. Speak your truth fearlessly. — By Amy Elliott. For your Eric Francis horoscope this week, please see this link.
Gemini (May 20-June 21) — Chances are you've been putting forth your best and working hard and contentedly in your current capacity. Yet you must not ignore your dreams. Indeed, sometime soon you will need to vocalize them. Get your facts in order, then find someone who you know will offer you support and a listening ear. Don't waste time on anyone who seems only there to criticize. You know what you're doing, and the input you need now is the sort that's most constructive and useful. — By Amy Elliott. For your Eric Francis horoscope this week, please see this link.
Cancer (June 21-July 22) — As the sign ruled by the Moon, you're naturally attuned to the energy of the Divine Mother archetype, in whatever form you see Her. Just now it seems as if you have that energy on tap; so let it fill you up and nourish you. Wherever you direct your efforts, you are likely to shine brightly; make sure as many people as possible benefit from your example. You can do that by expressing yourself as freely as possible in your creative work, and keeping your highest ideals in mind. — By Amy Elliott. For your Eric Francis horoscope this week, please see this link.
Leo (July 22-Aug. 23) — Recent accomplishments are now putting you somewhat in the public eye. Whatever success you've had, the chances are it's fully earned, and underpinned by the integrity of your character. If others ask about your achievements, be gracious and encouraging. Remember, though, how much more you can still do; at some stage you must move forward, and focus on your next goal. Even resting on laurels gets boring after a while. Newer aspirations are waiting for you. — By Amy Elliott. For your Eric Francis horoscope this week, please see this link.
Virgo (Aug. 23-Sep. 22) — It's not always easy to remember what is most important, especially in this era of information overload and constant noise. There are many things that can lead us off track. Yet as a Virgo, you never quite lose your powers of discernment, even when you're not feeling so sure of yourself; and they're particularly strong right now. Therefore, make use of them; consciously maintain your connection to Source and to your inner guide; and let that drive you onward. — By Amy Elliott. For your Eric Francis horoscope this week, please see this link.
Libra (Sep. 22-Oct. 23) — Gradually, you have been growing into your potential and expanding your horizons. Now you can begin to consolidate the gains you've made. You're probably already starting to see how you've altered as a person, and the difference in your ambitions and motivation. What follows is likely to be a truer understanding of who you really are, and who you are becoming. Meanwhile, focus on what is important to you, and stick firmly to your purpose. — By Amy Elliott. For your Eric Francis horoscope this week, please see this link.
---
Scorpio Birthdays 2017-18

Sensing Behind the Veil: Your Guide into a Big Year
"Your passion, deep care and love always shine through; and you have the gift of all great teachers, of making one feel that one is being personally addressed, respected and taken care of."

— Liz Glanville
Dear Scorpio Friend and Reader:
Here we are in that time when the veil between this world and unseen realms is said to be thinnest. I know many people, including several Scorpios, who revel in the sensations of this season. Yet tuning in takes conscious intention; it asks you to make time and psychic space for subtler forms of connection than what modern life generally facilitates.
That's one of the beauties of your 2017-18 Scorpio Birthday Reading: it's the ideal tool to help you tune in — to yourself, to the astrology, to your soul's purpose in this world, and to your connection to the subtler realms.
Your solar year is beginning with astonishing potential, thanks to Jupiter's presence. And while Jupiter is not exactly 'subtle', it still asks you to make conscious contact with its energy — Eric will guide you in how to make the most of it.
With Saturn, Uranus and Chiron changing signs, your environment will be shifting — yet another great reason to focus your bandwidth and deepen your awareness.
In particular, Uranus entering your opposite sign and 'relationship house' — Taurus — could bring some surprises over the next few years. Listening to your birthday reading will help you get oriented on the inherent creative potential, and to channel your energy and emotion in deeply productive ways.
Your reading will include two astrology segments of at least 30 minutes each, plus a tarot reading using the Voyager Tarot by James Wanless (you also get an extended description of your sign). Recorded in pro-quality audio, you can listen as many times as you like.
And, you'll want to: Eric creates these readings to combine the best of his motivational life-coaching skills; the best of his therapy training; and the most down-to-Earth, practical, jargon-free astrological insights you'll find anywhere on the internet.
"A devoted follower of your work since 2008, and a supporting member now for more than a year, I feel your readings are spot on so I keep coming back."

— Lesley (Scorpio x 3)
If you'd like to secure your full reading at the lowest possible price of $33, you'll want to pre-order the 2017-18 Scorpio Birthday Reading here. And you'll want to do it soon: the price will increase as publication nears, and then will increase again upon publication of the full reading.
Yours & truly,

Amanda Painter
P.S. If you know and love anyone with a Scorpio Sun, Moon or rising sign, the 2017-18 Scorpio Birthday Reading makes an incredible gift.
---
Scorpio (Oct. 23-Nov. 22) — As Venus prepares to join Jupiter in your sign, this may well be a good week to spend some quality time with people you care about. Thanks to the internet, amid other things, we've become great at isolating ourselves into invisible boxes, as mimes do, each containing one person and their smartphone. Yet the boxes don't really exist. Step out of yours and take time to be with someone in person. I'm sure you'll think of a few things you can do without the aid of technology. — By Amy Elliott. For your Eric Francis horoscope this week, please see this link.
Sagittarius (Nov. 22-Dec. 22) — You'll likely find some opportunities are opening up on the career front, or within your daily life. You might benefit from reviewing and maximizing your efficiency. Get organized and kick any habits of procrastination or distraction. Everyone needs relaxation time and this moment is certainly no different; just don't let anyone or anything send you off on a tangent. Remember what you're ultimately aiming for, and do your best to keep the path clear and straight. — By Amy Elliott. For your Eric Francis horoscope this week, please see this link.
Capricorn (Dec. 22-Jan. 20) — In some ways, the approaching changes before us — as several outer planets prepare to switch signs — are already familiar to you. That's because you've experienced a process of maturing on the most inward level, which has slowly rebuilt you from the inside out, and strengthened your resilience. The key now is to let your renewed self out to play. One way to do this is through creativity. Resist any temptation to hold back: people need to see your truth just as much as you need to express it. — By Amy Elliott. For your Eric Francis horoscope this week, please see this link.
Aquarius (Jan. 20-Feb. 19) — This is the time of year during which many cultures remember their ancestors. You're often so forward-thinking that it pays, from time to time, to recollect where you came from and how your memories and experience can bolster your identity. Consider especially the particular people who inspired you, the stories with the most edifying conclusion, the remembrances that warm your heart the most. Let them enrich your soul in these deep Scorpio evenings. — By Amy Elliott. For your Eric Francis horoscope this week, please see this link.
Pisces (Feb. 19-March 20) — With your traditional ruler Jupiter now in your 9th house, your hotline to the divine just got hotter. You can envision your dreams in all their glory, and quite beautiful they are too. Just remember to pop back to Earth from time to time; for one thing, you have a human body, which needs food, sleep and nurture. For another, you know that traveling to higher realms is only stage one. The next part is really the point: bringing back the messages you discover, and sharing them. — By Amy Elliott. For your Eric Francis horoscope this week, please see this link.