"One who does not compete does not meet competition."
— Lao Tsu
If there is one trend that seems prevalent in the world at this time, you might say that it's the prevalence of contests, competition and controversy. It's not just in the U.S., either (where a testy Super Bowl has segued into a divisive presidential race as college basketball gears up for heated "March Madness" playoffs).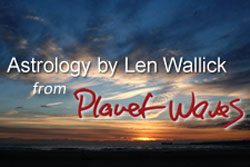 Neither is the trend entirely bad. It's probably a good thing, for example, that what amounts to an awards season for the entertainment industry has been infused with intense discussions of prejudice and privilege.
For the most part, however, there seems to be a growing rash of destructive political, economic and sectarian clashes all over the world at every level of engagement. If there is one common thread in all of those conflicts, it's that the idea of cooperation as a viable alternative seems to have been all forgotten.
This is where you come in. You can serve as an example to prove that one person can make a difference. In addition, you can also help others to remember how all of us are essentially in the same boat when it comes to the most vital necessities of life.
In order to make a difference and be instructive for others you need not accomplish great things. All you have to do is offer a little cooperation whenever it is possible to do so, without putting yourself or others in danger or undue distress. If the situation is not life-or-death, consider the advantages of going along. Unless your very existence is at stake, think about how simply applying yourself to live and let live might help you better get along. Instead of an us-or-them perspective, try looking for the best outcome for everybody involved.
If there is anything to the astrology, the ingress of Venus into Aquarius at about 11:17 pm EST this evening (04:16:55 UTC Wednesday) would appear to support a little cooperation. That's because Aquarius is more concerned with groups than individuals, and Venus is (among other things) focused on values.
At its best, then, the merger of collective concerns and estimable merits that Venus in Aquarius represents could very well result in the very possible (but often overlooked) result of everybody winning and coming out ahead together.
Of course, in a world where so many are caught up in a rat race on the ground, the sky can have no influence. By the same token, possible downsides of Aquarius (groups that define themselves by who they exclude) and Venus ("pointless accretion," in the words of Robert Hand) can win the day if enough people choose to be uncooperative. But the upside is equally and just as easily possible without suffering or sacrifice.
Indeed, there are what appear to be overlooked advantages to contributing a little cooperation in the world. Imagine going through a whole day where nobody disagrees with you because you give them nothing to disagree with. Think about how wonderful it would feel to go through a whole week without unnecessary conflict because you offer none.
Once again, the tenure of Venus in Aquarius (until March 12) does not require that you be pushed around. It's only an invitation for you to push others a little less, and pull along with others a little more. For if there is only one thing you can do to make the world a better place than it is right now, it would be a little cooperation where there was none before.
Offered In Service