Editor's note: this is the full PW members' edition, featuring your weekly horoscopes, the Create feature, and more.
Dear Friend and Reader:
Today there's a New Moon in Libra that's just loaded with energy. Chances are you've already been feeling it this week. Despite the fact that a Moon waning to its new phase tends to be lower-energy, this one is plugged into a high-voltage outlet.
That outlet's name is "Uranus": the planet of revolution, surprise and invention. Uranus is in late Aries. And at 3:12 pm EDT today (19:12 UTC), the Sun and Moon will make a conjunction to each other (the New Moon) exactly opposite Uranus.
Depending on where Libra is located in your personal chart, you might have already felt some unexpected disruptions in recent days as the Sun has been moving into position. And you may not have felt like you've had the energy to deal well with everything that's coming your way — thanks in part to the Moon winding down its current cycle.
If that's been the case, consider cutting yourself some slack. Give yourself a hug (real or metaphorical), take a few breaths, and remember that being a conscious, caring human being in our current world takes a lot of energy, awareness and flexibility. Sometimes, due to a confluence of circumstances, our emotional resources run thin; and that makes it incredibly difficult to roll with unexpected disruptions, curveballs and the needs of loved ones.
Add current political and social issues to whatever you're dealing with personally, and the pressure can have very real effects. It's easy to discount the psychic toll exacted by things like news of natural disasters close to home and bombings in far-off lands; or the revelation of sexual harassment institutionalized in the hands of a movie mogul, and then seeing the majority of your female friends raise their voices in a chorus of, "Me too."
Speaking of that last issue, there's an interesting aspect happening concurrent with the New Moon that seems to relate: Mercury in Scorpio trine the centaur planet Nessus in Pisces. It suggests to me that there's some help right now in getting below the surface of our world's persistent perpetuation of sexual boundary transgression.
There may even be a degree of transformation possible — though I expect this might happen more clearly at the individual level, as this problem is too ingrained and widespread to expect dramatic cultural transformation at a particular moment. But even in the social recognition of the problem, there might be some creative energy available for better understanding the nature of our collective sexual trauma, power and healing potential.
All of this and more weigh on the minds and souls of anyone with a shred of humanity and compassion. We often don't notice it because it filters into the background, and personal issues with family, partners and coworkers take center stage. But it's all in there; and the more aware you can stay of when it's building and needs an outlet, or requires some different form of processing and expression, the more proactive you can be about taking care of yourself. That, in turn, lets you take care of others in healthy ways.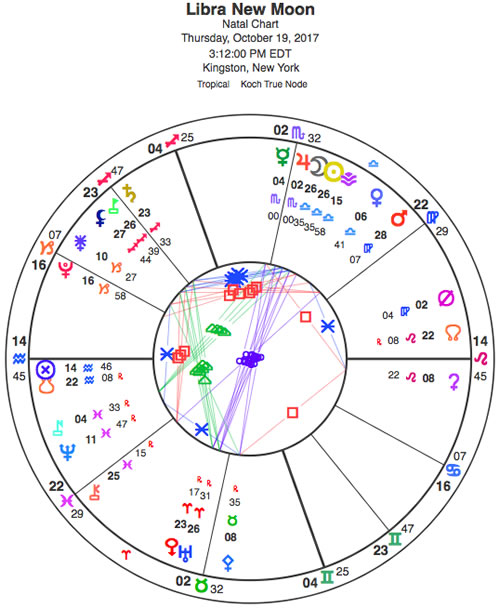 Full chart for the Libra New Moon earlier today. You can see the Moon and Sun on the upper-right side, flanked by Mercury and Jupiter in Scorpio, and Vesta in Libra. Uranus is at the bottom of the chart, still conjunct Eris in Aries. Pholus in Sagittarius is the green 'golf flag' in the upper left side. Nessus, which is trine Mercury, is the aqua-colored glyph near Neptune in Pisces, bottom left. View glyph key here.
Being human, it's easy to feel like one is "getting it wrong" if you're not able to roll with things, or if you react out of hand to what catches you off guard. Even when you know the astrology that's building ahead of time, the effects can take you by surprise — especially with Uranus involved.
So, do your best to go easy on others; and go easy on yourself if you feel like you're not handling something as well as you "should."
As Eric Francis mentioned recently, "If you can harness it, this New Moon is about making positive though perhaps unplanned-for changes."
He was looking at how the Sun and Moon in Libra and Uranus in Aries are all making harmonious aspects with centaur planet Pholus and the Galactic Center in Sagittarius. That pattern suggests the potential for small, unexpectedly kind gestures in your relationships to ripple out in ways that benefit everyone in the long run.
The tricky thing might be in staying balanced within yourself enough to be able to use the energy that way. Having the Moon — and for a longer time, the Sun — opposite Uranus can be a real challenge in relationships (both intimate and professional).
Putting those players in the signs of "self" (Aries) and "relationships" (Libra) intensifies the dynamics at play: things like restlessness and impatience leading to arguments; too much self-will in one person rousing the self-will of another; a partner doing something radically different that forces you to deal with a new aspect of your relationship. In business or professional/creative relationships, something unexpected can lead to radical revisions, according to astrologer Robert Hand. Even a total stranger could instigate the need for you to do things very differently in something as basic as your morning pre-work routine.
Throughout it all, however, knowing what you want and expressing it positively, consciously and clearly can help tremendously. The trick with this astrology may be figuring out desires and needs proactively, rather than reactively or retroactively. Oh — and listening. Listening fully and with empathy always helps.
Remember that most people are usually doing the best they can at any given time. Sometimes, that does not feel like it's as "good" as one would like it to be. If you find yourself relating to that idea, allow yourself to try a fresh start with today's New Moon. That's pretty much what they're for — and you always have the chance to choose differently, no matter what you've done before.
Yours & truly,

Amanda Painter
---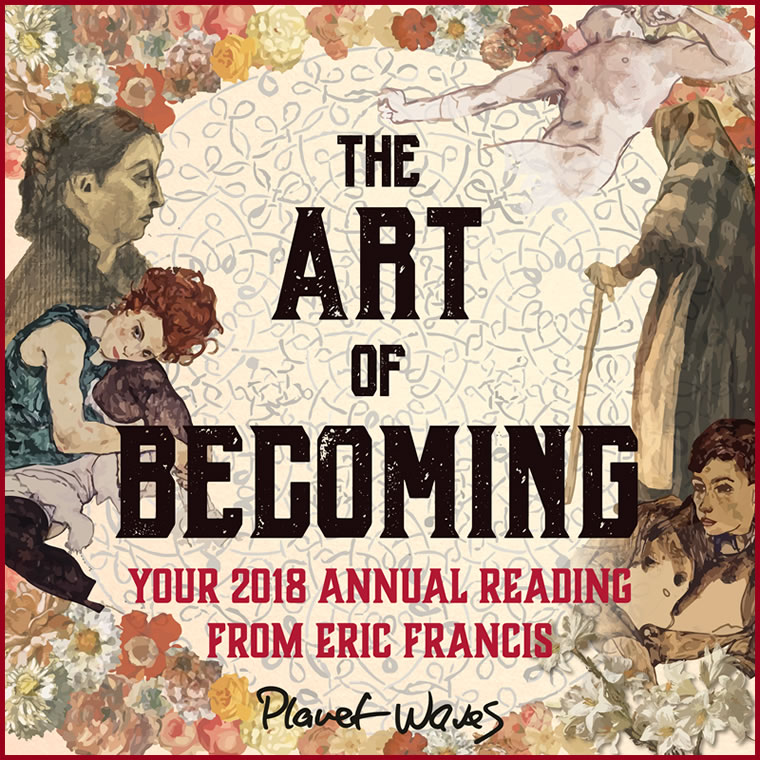 Introducing the 20th Annual Edition of Planet Waves

Growth Is Inevitable. Becoming Is an Art Form.
Dear Friend of Planet Waves:
Here's the thing: Life goes on. No matter how crazy the world is, we who are alive must keep on living. And that means we must keep growing and becoming.
The more chaotic the world becomes, the more we need a tool that can help us spot the patterns in the chaos — and that would be astrology. I have long considered astrology just one resource among many potentially useful ones, though with each passing day, the gift of pattern recognition, and how these patterns relate to our lives, is a service that astrology is uniquely suited to provide.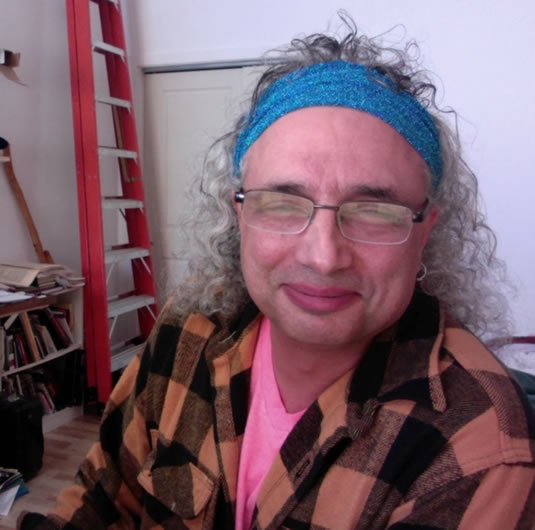 Me, at my music desk in The Place of the Way, my new studio.
I have begun preparing THE ART OF BECOMING, the 20th annual edition of Planet Waves. This letter will tell you more about the project, which, if all goes reasonably well, will be delivered during the month of January.
Brief note on pricing policy: we offer the best price for those who purchase sooner. The lowest price point will hold through late Saturday night EDT, and increase in $11 increments till we reach the final pre-order price.
My annual readings provide not only insight but spiritual and psychological leverage. I am not here to predict the future, but rather to help you design your future. The project began as an extended January monthly horoscope; it's now more like an astrological novel, written with the pacing and detail of well-crafted fiction writing.
My focus is on love and work: your relationship to yourself, followed by your relationship to others; your professional activities, financial matters and tapping your creativity.
In the end, I consider myself a motivational presenter. I see my job as helping you get excited about your own potential, and describing the specific ways you can manifest your desires into reality.
In the next section, I will describe some of the transits I'll be writing about in THE ART OF BECOMING. I present these events in human language, using technical terms only as necessary — and explaining everything as I go. As a journalist, I write to be understood.
This is astrology written for humans, in human language, using concrete examples and images.
The Outer Planet Transits of 2018
Even by contemporary standards, 2018 is a distinctive year astrologically. We are still feeling the effects of the Uranus-Eris conjunction (the impact of the digital revolution on consciousness). But many, many more things are happening. They include slow-moving planets ingressing new signs. When several outer planets make moves at the same time, you know that everything will be in motion and a new world will arise.
These transits include:
Jupiter in Scorpio. That began earlier this month, and this one-year transit, ending in November 2018, in many ways sets the tone for the year: tapping the spiritual wisdom associated with matters of transformation, sexual awareness and experience, and the ability to have a deep conversation when it counts the most.
Saturn enters Capricorn. Saturn will join Pluto in Capricorn, its first sign change since late 2014. This will place Saturn square the Aries Point, the intersection of the individual and the collective.
Family material, our relationship to the government and the corporate spheres, and those entities themselves will come into focus. This is the beginning of the Saturn-Pluto conjunction of 2020.
Chiron Enters Aries. In 2018, Chiron will change signs for the first time since 2010, when it entered Pisces. Chiron in Aries will focus the question of identity, in an age when many people are confused about who they are and why they are on Earth. Chiron has been my astrological specialty since beginning this work in 1994. I will give this beautiful transit the attention that it deserves.
Uranus Enters Taurus. For the past seven years, Uranus has been in Aries, making two significant alignments: the seven-part Uranus-Pluto square (the Occupy! movement, Arab Spring and the Wisconsin labor rebellion), and the Uranus-Eris conjunction (the impact of digital conditions on individuals and society). Now Uranus will move into Taurus, which you might describe as The Body Electric. This will focus attention on physical reality, recognizing the technological impact of Uranus.
Minor Planet Transits. Pholus (small cause, big effect; multigenerational addiction issues) and Quaoar (creation myth and family patterns) are among the important minor-planet sign changes of 2018. I will take these into account, along with many other minor planet movements.
Product and Pricing Details
Each reading is chapter-length (about 5,000 words or longer) and takes about 12 hours to chart, compose and write. They are presented in web format, and two formats of printable PDF — US Letter and A4 (European letter). I am planning to deliver the readings during the month of January — the earlier the better!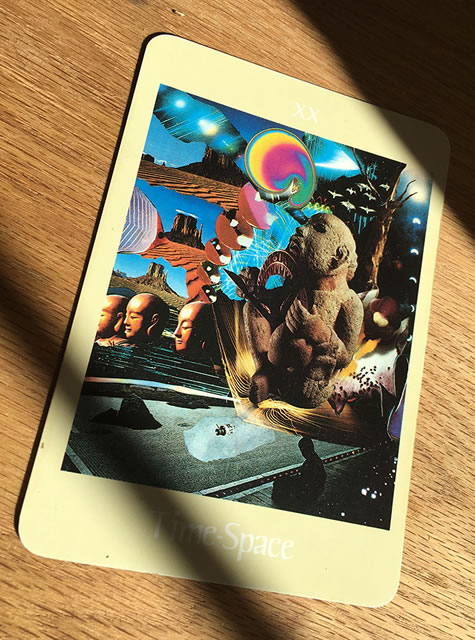 The 20th annual edition of Planet Waves corresponds to the Time-Space tarot card. This card is from the Voyager Tarot by Dr. James Wanless. Other decks call the card "Judgement."
This reading is written for your Sun, Moon and rising signs. It's also designed to be read for significant others, business partners and children. We have a "one purchase per household" policy. If you're going to share with your kids and their housemates, please send a gift.
The initial price is $77 for all 12 signs ($6.41 per sign). We will increase this price to $88 at the end of the day Saturday, then to $99 on Thursday, Oct. 26, and hold it there for a while before increasing to our final pre-order price of $111.
Individual sign sales will start at about $29 per sign. Most people who purchase individual signs end up buying more. It pays to get it with all 12 signs at the lowest price point. Remember, that lasts just 48 hours!
A Writing Adventure
Writing the annual is always an adventure. I bring all of my talent and experience to this work: my spiritual training, my astrological training, my therapy training and much else. Then — I sit at my desk and weave the story of our lives.
Writing astrology is a special task, because of the profound power of suggestion that this kind of work has. Doing the writing, I immerse myself entirely in the archetypes of the signs and the planets. I use my Pisces shape-shifting power and I become the zodiac, and its inhabitants, and tell the story of our lives from the inside out.
The result will be something beautiful: a detailed guide to THE ART OF BECOMING.
It's good to be with you.
Lovingly,

PS — If you want to order by phone, call (845) 481-5616. If you don't get through, please leave a message, and we will get back to you early next week.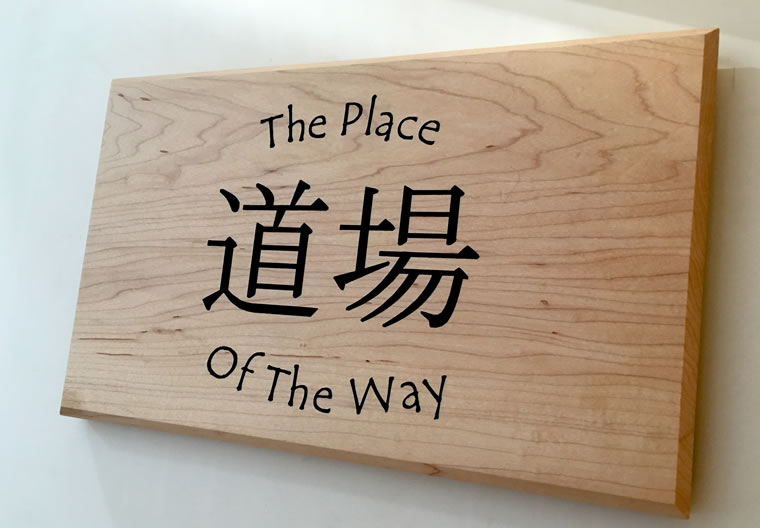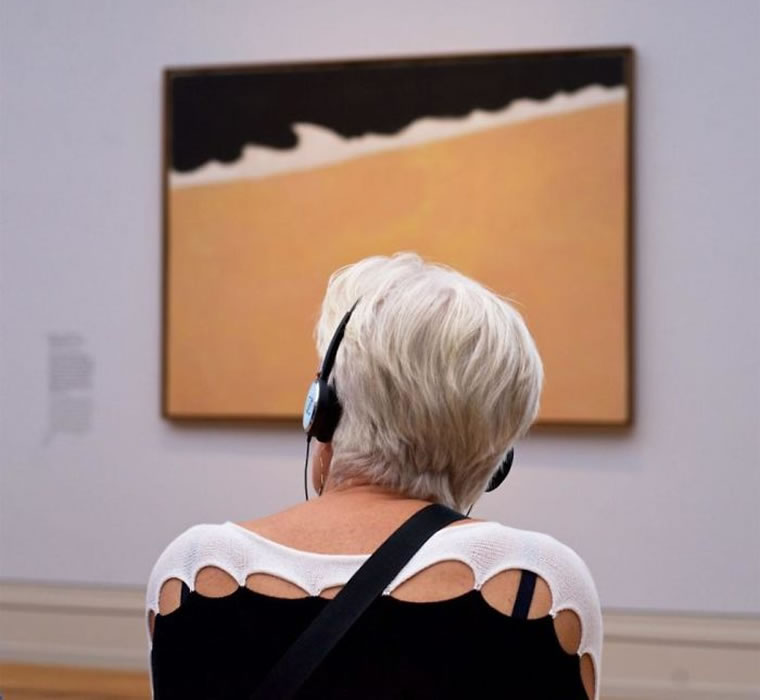 One of Stefan Draschan's brilliantly serendipitous pairings of artwork and viewer.
Unexpected Harmony
By Amanda Painter
A New Moon in Libra relates to beauty, aesthetic elegance and balanced relationships, right? Sure — until you add in an opposition from Uranus in Aries. Then you get surprises…and surprise moments of (self)-identification.
France-based photographer Stefan Draschan has made an ongoing game of an art project that reflects this astrology beautifully. Frequenting museums mainly in Paris, Berlin and Vienna, he patiently waits for museum visitors who happen to match particular artworks to walk into the frame, and then he snaps a photo.
As Hidreley Leli Diao writes on Bored Panda (which features a fun selection of some of Draschan's closest matches; others can be seen on his Tumblr page), "The result is these humorous and unique pictures of unexpected harmony between people and the artworks they're facing."
It's a beautiful reminder that while the unexpected can be disruptive and stressful, it can also engender delight, creative opportunity and loveliness. We could all use a little more harmony in our lives these days, however it arrives.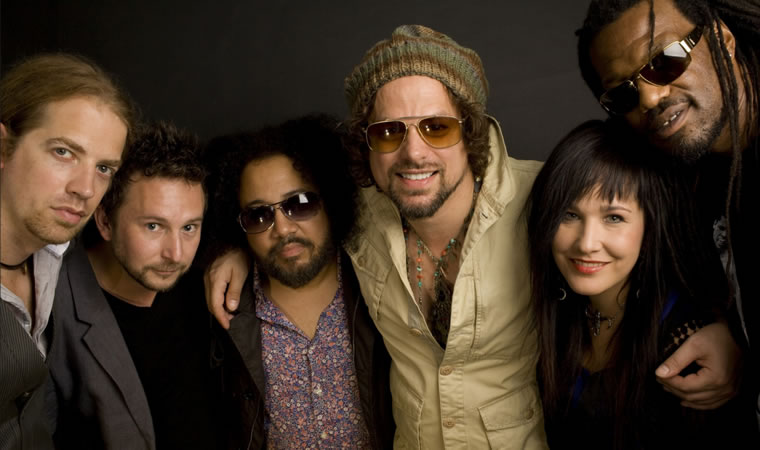 This week on Planet Waves FM



Libra New Moon, and the Harvey Weinstein Mess
Dear Friend and Listener:
This week's Planet Waves FM [play episode here] starts off with astrology, though it ends somewhere else.
I begin with a discussion of the Libra New Moon [view chart here], which is a rather exciting specimen: it's exactly opposite Uranus, the planet of invention and revolution. It's also making a beautiful shape with centaur Pholus and the Galactic Core.
If you can harness it, this New Moon is about making positive though perhaps unplanned-for changes.
Next, I take the Harvey Weinstein saga as a teaching moment, and consider the power dynamics inherent in what happened: the biggest known game of Casting Couch in history, wherein many people were hurt. I tell my own story of encountering a Harvey Weinstein-type at around age 23, as an aspiring writer in New York City.
After we look at Weinstein and his antics, I consider the ground on which this whole thing stands: a society where clear consent is rarely ever given in sexual exchanges; where sex is cloaked in ignorance and denial; where many describe this kind of abuse of power as commonplace or, as one commentator put it, "as American as apple pie."
So what about that?
In the last segment, I tell my story of meeting Amy Goodman in New York City on Thursday night, and seeing Democracy Now! aired on Friday morning.
This week's music is by Rusted Root.
With love,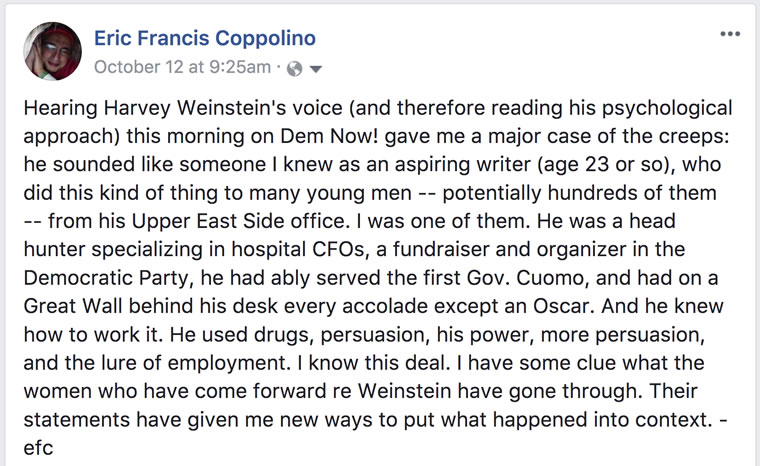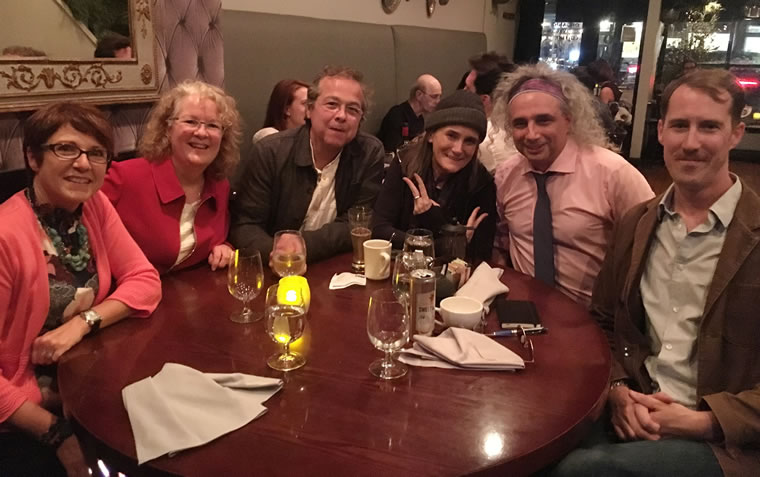 Monthly Horoscopes and Publishing Schedule Notes
We published your extended monthly horoscopes for October on Thursday, Sept. 21. Your extended monthly horoscopes for September were published on Thursday, Aug. 24. Your Moonshine Horoscopes for the Aquarius Full Moon were published on Thursday, Aug. 3. Please note: we normally publish the extended monthly horoscope on the first Friday after the Sun has entered a new sign.
Aries (March 20-April 19) — You will need to burn chaos for fuel, and you'll get pretty good at it too. Keep your engine cool; don't rev the accelerator. Rather, dip into any disorder, surprise turns of events or the unexpected arrival of people, while holding your center and focusing on the task at hand as best you can (and you can). Trying to maintain perfect order and organization will not work. You might tidy your desk to feel better, or not; though let your mind run a little wild and let your conversations veer off course. Then, the gems will emerge from the swirling mystery that is your life at the moment. If you need to maintain boundaries, I would propose two: focus the quality of your work, and do your utmost to come in on time. If that looks like it might not happen, negotiate with clients or bosses well in advance. For your Eric Francis horoscope this week, please see this link.
Taurus (April 19-May 20) — There's an old expression that if you love what you do, you'll never work a day in your life. I do not concur. Sometimes the more you love what you do, and the more you respect the outcome you're striving for, the more effort you must apply. To do anything well requires discipline (not easy for everyone, though essential for you), some struggle, and enduring times when you would rather be doing other things. Don't let anything deter you. It will indeed be the love of your work that brings you through any challenging phases in the process, and the excellence of the results that you get. There's one more thing, which is your growth factor. That's undeniable now; you're emerging in the second half of 2017 quite a different artist (using that term in its broadest sense, as a contributor) from the one you were around your birthday. For your Eric Francis horoscope this week, please see this link.
Gemini (May 20-June 21) — Others may try to impose structure on you, and you might even let them. Just don't let it become a struggle; let it be a dance, or a friendly game, devoted to a purpose: getting the job done. Use the tension between the two approaches — yours being random, and that of others being more orderly — like a battery that produces a steady current. One thing you will need to monitor is your anger level. Anger is a natural emotion and, more than managing it, we all need to learn how to use it. In some ways it's lurking behind much of what is motivating you at the moment. What often compounds anger is the feeling of being powerless, which you are not. That's the particular dial to watch: any feeling that you're ineffective, incompetent, a victim, etc. None of that is true, though there may be a moment or two when you feel that way. If you do, immediately tap into the childhood condition it's connected to and you will regain your equilibrium. For your Eric Francis horoscope this week, please see this link.
Cancer (June 21-July 22) — You might work from home this week if you can, if you usually work in the office. You might work out of the house, if you usually work from home. Experiment with your environment, and keep experimenting, particularly with what you do best in whatever particular location you choose. You'll tap different aspects of your creativity in different places, even facing out of different windows or at different desks (if you work in a large office and there are some vacant ones). Also focus on making improvements to your home: there may be a major tidying project you've been putting off. If you do that now, you will get results and have the special satisfaction not just of a job well done, but also of a space beautified, reclaimed and made available for both pleasure and productivity. Speaking of: I won't give the full "keep writing" rant this week; I'll save ink and leave it to those two words. For your Eric Francis horoscope this week, please see this link.
Leo (July 22-Aug. 23) — You can tap extraordinary powers this week, though you will need to orient your ship and its sails with the wind and the currents. It will be possible to go absolutely nowhere, or to sail across the sea in record time. Therefore, focus on your orientation. Here are some possible examples: one is the place where your daily life meets up with your larger and longer-term plans. Anyone who has aspirations to do anything beyond what they're currently doing must work this territory: the one where little old today meets (or seems not to meet) the far-away future. If you're even conscious of this, you will be able to make better decisions. It will help if you perceive the future as real and, therefore, your actions now having a guiding influence there. As for the relationship between the present and the future: that reminds me of something John and Yoko once wrote in a letter to their fans, where they reminded us that the sky extends all the way down to the ground. For your Eric Francis horoscope this week, please see this link.
Virgo (Aug. 23-Sep. 22) — Let your momentum carry you, even if you seem to get blocked or stall out. If that happens, slow down and work through the obstacle gently with patience and persistence; then come back up to speed. The thing to remember is that you don't need to push so hard. If you drift in a direction you don't want to be going, be careful not to veer too hard the other way and over-correct (a common cause of accidents). Rather, make a series of gentle corrections to bring yourself back on course. Potent forces are at work in your life. This is the last week of Mars traveling through your sign and, as it happens, the Moon will make a conjunction to Mars on Tuesday; that's a long way of saying you'll really be feeling this planet of hot, assertive, driven and in some ways sexual energy. In the Gemini reading, I've provided some ideas about how to use anger as a productive rather than destructive force, which begin and end with being aware you're feeling it, and not going into denial. For your Eric Francis horoscope this week, please see this link.
---
Libra and Scorpio Birthdays 2017-18
Sex and Relationships — and So Much More
Dear Friend and Reader:
With planets moving into Scorpio, and a provocative New Moon in Libra, the subjects of sex and relationships are coming into focus. Whether you're mainly tracking the issues in the news or in your personal life (or both) chances are you're feeling the energy.
Are you dealing with it consciously? Do you find yourself triggered, or alienated, or engaged, or aroused?
While Eric always designs the sign-by-sign birthday readings to cover many parts of your life (including career, family, creativity, various types of healing and more), relationships and sex — two core facets of being human — always get careful attention as he looks at your coming year.
Right now, anyone with a Libra Sun, Moon or rising sign can get instant access to the first two astrology segments of the 2017-18 Libra Birthday Reading when you order (the tarot segment will publish shortly — at which time the price will increase again).
And if you have a Scorpio Sun, Moon or rising sign, you can pre-order the 2017-18 Scorpio Birthday Reading for the lowest price that we offer — only $33, for two 30-minute astrology segments plus a tarot reading — for a limited time at that price.
Mercury began its quick trip through Scorpio earlier today. Jupiter entered Scorpio last week, and will travel through these waters for about a year. While these transits mean slightly different things to people with strong Libra or Scorpio signatures, in both cases it is deeply personal. And it's only one feature of the major astrology shaping your next 12 months.
What will you do with the opportunities coming your way? How will you solve the challenges you face?
Get clues, solutions and perspective — all offered in down-to-Earth language and with Eric's signature mix of motivational coaching and sensitivity — in your 2017-18 Libra Birthday Reading or your 2017-18 Scorpio Birthday Reading.
Yours & truly,

Amanda Painter
P.S. Both of these readings make incredibly thoughtful gifts for your Libra and Scorpio loved ones.
---
Libra (Sep. 22-Oct. 23) — It's been a while since Venus was in your sign. Though much else is buzzing around your solar chart for the next few days (for example, many alignments between planets in Libra and those in other signs, particularly Aries), you now have something helpful and special and beautiful: the goddess herself, sitting with you taking tea right on the front porch. My take on Venus is that this planet accounts for those with many talents. When you meet someone who can do ten different things beautifully, you will usually find a well-aspected Venus. And this you now have, positioned in your chart where you can have direct access to it, and let those gifts you have shine out. Just one caveat, one potential fly in the ointment: be careful not to feel like a victim of the work that you do. In other words, if you're a gifted person and your current job does not allow you to express yourself, deal with that directly. Do what you can — and plot your way out of that situation now. For your Eric Francis horoscope this week, please see this link.
Scorpio (Oct. 23-Nov. 22) — You can adjust your public image without compromising your integrity. Remember that any presentation to the public is indeed that, and will differ in some ways from who you are privately. There are ways to do this that are true to your purpose and to yourself. The question of presentation is really one of emphasis. It's a matter of what you choose to say, to a given audience, for the purpose that you need to say it. This will never be a complete story, though it can be accurate in that it represents something of the complete person you are. This veers into deception when you distort some element of yourself in a way that's not representative of your deeper truth. One gift you currently have — and it's one not always so easy for you to access — is the ability to reinvent yourself. Your ruling planet Mars moving through the last degrees of the mutable sign Virgo is giving you genuine flexibility. One way to use that is to choose your words carefully. Remember: Jupiter is now in your sign. You are always speaking into a microphone. For your Eric Francis horoscope this week, please see this link.
Sagittarius (Nov. 22-Dec. 22) — The next eight weeks are a formative, even critical, period in your life. In that time, the mighty Saturn will move through the last degrees of your sign. This has not happened for 29 years; it won't happen for another 29 years; and in any event it's happening now. This movement describes the end of a process that began three years ago. Saturn in your sign is about fundamentally coming to terms with who you are. That's the simplest, most direct and most accurate way to say it. You've been through the lemon squeeze; you've had some trials and tribulations; you have probably moved up a few notches in the world; and you are most assuredly at least three years' worth of effort better at what you do. The next two months are a time of completing this process, before you move onto the next level. Make sure that all of your contacts with others are complete. Take care of the details. Remember you are the one and only leader of your life. For your Eric Francis horoscope this week, please see this link.
Capricorn (Dec. 22-Jan. 20) — Float your ideas, rather than launch them like a rocket. You will have the latter impulse in a pretty strong way, especially early in the week: you may just feel this need to thrust yourself out there, come what may. That would probably not work out so well, one result of which could be a loss of control either over your personal affairs or an idea that's dear to your heart. Hence, the cooler, easier-going approach: develop something till it's pretty good, like a second or third draft, and pass it around and get feedback. Test your idea out on a select audience, or run it past some people you consider mentors or masters of your particular craft. Make revisions, though staying true to the original impulse or motive that's guiding you for as long as it seems relevant. Be aware that you don't have to rush. For the next two months, your ruling planet Saturn will be moving through a sensitive part of your chart, heading for your sign. You'll want to be ready, or even over-prepared, by then. For your Eric Francis horoscope this week, please see this link.
Aquarius (Jan. 20-Feb. 19) — You seem to be alternating between past and future images of yourself. Both are relatively true, and both are available now — as is an even better vision. The key is to know where you stand; in the flow of time, and in the flow of your personal development. By image, I don't just mean a vague mental concept; rather, I mean a vision for yourself that you use as a sketch plan, model or template for further development. There are two main elements to work with. One is the image you have of yourself as relates to your friends, your community and whatever you define as your public. The other relates to the most direct, intimate, one-on-one partnerships and collaborations. This whole theme is worth a book chapter, though the short version is that these two concepts of yourself need to be in harmony with one another and, in turn, in harmony with something much deeper. For your Eric Francis horoscope this week, please see this link.
Pisces (Feb. 19-March 20) — A rare alignment of planets, all focused on the small but deeply meaningful Chiron in your birth sign, points to an unusual turn of events where your career or professional life is concerned. To call this an opportunity would be putting it mildly, though it's less like your ship coming in and more like your chance to shoot some dangerous rapids along a wild river. That's the more fun kind; nobody would argue with winning the lottery, nor would they argue with the truth that they did not earn it. You must be at your best this week, which means getting rest and proper nutrition, and steering well clear of people who you know to be sources of drama. Where people in authority are concerned, you must proceed within protocol and with the utmost respect; you are aspiring to be one of them. When you must break protocol, or exceed a limit, or go in a new direction, do so fully consciously, and keep an open dialog with those to whom you are in any way responsible — especially yourself. For your Eric Francis horoscope this week, please see this link.
Aries (March 20-April 19) — Without exaggerating one bit, I can tell you that your solar chart has some of the most delicious, saucy aspects favoring sex and all other forms of human bonding. This is rare and beautiful power indeed. Use all your intelligence and direct it in only the most sane, loving and friendly ways. For your Eric Francis horoscope this week, please see this link.
Taurus (April 19-May 20) — Everything about your chart depicts you as someone irresistibly attractive, for all the right reasons. To take advantage of this, however, you must be open to intimacy, and for that to happen, you must allow yourself to be vulnerable. It's not free of risk, but it has many, many benefits. For your Eric Francis horoscope this week, please see this link.
Gemini (May 20-June 21) — Events the past month or so have tested your patience with certain relatives, housemates or people you depend on. It's now time to let those conflicts dissolve into the past, and invite better things into your life. You don't need people as much as you think, and fortunately they don't need you. For your Eric Francis horoscope this week, please see this link.
Cancer (June 21-July 22) — Today the Moon, Mercury and Jupiter align in your house of art, pleasure and play. Nothing like this has happened the past 10 or 20 years. You can feel good about accepting any rare invitations or taking any opportunity to really, truly live fully. You already work hard. Celebrate your life. For your Eric Francis horoscope this week, please see this link.
Leo (July 22-Aug. 23) — Your home is where the party is this weekend. Whether that's a party for one, two, three or twenty, your place is the place to be. Make sure you invite exactly who you want to be there, and set your place up for precisely what you want to do. Then get those pots cooking hot. For your Eric Francis horoscope this week, please see this link.
Virgo (Aug. 23-Sep. 22) — You may think you want to change jobs, though you really might want to change careers entirely. You know whether this is true, of course. Be mindful if the trends of the people around you are leading you to do what might not be right for you. It's time, however, to do exactly the right thing. For your Eric Francis horoscope this week, please see this link.
Libra (Sep. 22-Oct. 23) — You are a person with unusual, even outstanding, resources. That means talent, ability and the gift for paying for what you want to do. All of these traits are under the very best aspects at the moment, which is a reminder to know what you have, and to use it wisely, and consciously. For your Eric Francis horoscope this week, please see this link.
Scorpio (Oct. 23-Nov. 22) — Today's stunning planetary alignment involves the Moon, Mercury and Jupiter in your sign, which should have you feeling your very best. However, your ruling planet Mars is about to change signs, which may have you feeling stressed or worried about something. Walk lightly and keep your heart open. For your Eric Francis horoscope this week, please see this link.
Sagittarius (Nov. 22-Dec. 22) — For the next few days, it will be necessary to attend to the details of plans you've set in motion starting in early September. Yes, those plans have gone through several sets of revisions, though the core idea remains the same. Now is the time to be attentive to the fine points and necessary tasks. For your Eric Francis horoscope this week, please see this link.
Capricorn (Dec. 22-Jan. 20) — Now Mars is about to cross the midheaven angle of your solar chart, joining many other planets in this highly productive little area. The point of this transit is learning how to make decisions. It matters less whether you get it right or wrong, and more that you give it your best. For your Eric Francis horoscope this week, please see this link.
Aquarius (Jan. 20-Feb. 19) — Persist in backing off from what you think you know, and how much experience you have, and stick to what you don't know. The root of all true intelligence comes from a sublime form of doubt that keeps you seeking the truth and nothing but the truth. This will serve you well. For your Eric Francis horoscope this week, please see this link.
Pisces (Feb. 19-March 20) — Life is about exchanges. That's the nature of the human race. Heck, it's the nature of nature itself. What you must remember at all times is how much you have to offer, and how generous you are. This is an excellent policy, though you must surround yourself with people who appreciate you. For your Eric Francis horoscope this week, please see this link.