Use this link if you're listening on an iOS or mobile device. Download MP3.
---
Dear Friend of Planet Waves:
After two programs focused on history, the 2nd Amendment and the gun problem, tonight's edition of Planet Waves FM [play program here] is astrology-focused. This show was originally broadcast on Sunday night, live on Radio Kingston.
It was an interesting night. The recording you have is not exactly what I was planning. And why was that?
Well, I managed to turn off the radio station for nearly two hours. Not the radio — the whole station.
You don't know what you don't know, and I didn't know I had accidentally pushed the "off" button while making room for my laptop, and had taken WKNY offline and off the air. So this presentation is a little rushed. You get to hear how I respond in real time to what would be the nightmare of any broadcaster. My original plan follows:
I'm curious about the young people finally moving the needle on gun control. They are sick of their schools being "soft targets" — like the schools, hospitals and farms in Nicaragua under attack from the Contras. They know this is connected to money in politics.
My main focus is on the charts of the cohort born starting in 2000, what you might call post-millennials. This astrology contains two conjunctions that represent steps forward: the Jupiter-Saturn conjunction in Taurus, and Chiron and Pluto in Sagittarius.
To get there, we need a clue as to what it means astrologically to be a Baby Boomer (Pluto in Leo), and what was going on in the 1960s (Uranus and Pluto in Virgo) and the 1970s (Chiron in Aries). I briefly consider what people born in the 1980s and 1990s experienced astrologically, and then demonstrate the significant differences in charts starting in 2000.
This is a presentation of the kind that people get on an airplane, book a hotel room and pay expensive tuition to attend at someplace like UAC, the United Astrology Conference. Only, tonight's program is free and commercial-free, brought to you by Chiron Return, Inc.
Note that all past episodes are archived at Planet Waves FM. We have a resources page that includes the various items, charts and articles I promised during the program.
Planet Waves FM is sponsored by the tax-deductible contributions of our listeners. If you are a supporter, thank you so much. If you love this program and keep coming back to it, please do your part and make a one-time or monthly contribution.
Thank you for your listenership and your financial support.
With love,


---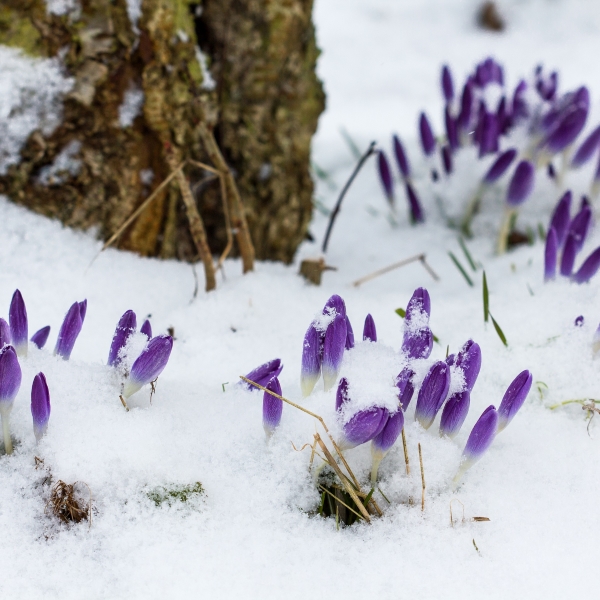 "From the daily/weekly/monthly horoscopes to access to the Intelligent Oracle and the Celtic Wings tarot spread and Planet Waves FM — to have all that available and more — it's been absolutely vital for my healing and development (and sanity!) over the past three years.

— Patricia Sanders
Planet Waves is a guide through these times we live in: excellent horoscopes, original news analysis, detailed and soulful readings, an understanding of the internet, and passion for human potential: all of this defines what we do, and we provide this service for you, our readers.
Eric is devoted to making Planet Waves a phenomenon that will enrich your life. He designs the astrology to be worth multiple times what we charge, and to give you more than you're expecting — when you need it the most.
We offer a number of affordable options for membership — you may find out more here, including how to sign up. If you're already a member, please consider giving a membership as a gift. If you need additional options, please feel free to email us.

Readers Say This Is Our Best Annual Reading Yet
Tap or click to visit our most beautiful website ever.
"Incredible! As a Capricorn who has been demolished by Pluto and searching for myself for a long time, I cried so many times reading this. I feel like I have found a long-lost piece of myself through your writings, today especially through The Art of Becoming. I feel hopeful and even inspired. Bravo Eric, you are brilliant, wise, and encouraging as always. Many thanks to you and the entire Planet Waves team for bringing this to life!"
— Amy Welchez, on the Art of Becoming reading for Capricorn
Dear Friend and Reader:
We recently published The Art of Becoming reading for Aquarius. This means that ALL TWELVE Art of Becoming signs are now available for instant access — whether you purchase one or two readings individually, or go all-in and order all 12 signs to share with your household.
"Thank you for these readings, filled with life-enhancing, creative ideas. Helps me to continue to ask the right questions. To be open, curious and engaged. A refreshing orientation. And as I purchase the full twelve signs, I learn lots of astrology too. Appreciate you being so transparent with your technique/method."
— R.T., on the Art of Becoming annual readings
If you have any questions, please email us at cs@planetwaves.net. Or call from within the U.S. at (845) 481-5616, or from outside the U.S. at (206) 567-4455. If you leave voicemail, please be sure to leave your number in the message, and we'll call you back as soon as we can.
We look forward to hearing your response to these beautiful readings.
Yours & truly,



Amanda Painter
P.S. Here's what others are saying about The Art of Becoming:
"I love your readings! I just finished listening to the first reading. You include the history of what is leading up to the now, and its influence operating in the now, and how my actions now can affect my future! Your readings have a depth and character to them that creates a deeper context and meaning that actually helps this old lady see that I am indeed self-manifesting and self-actualizing and moving forward, feeding my inner kid! I am doing something bigger and better and bolder than in the past and harnessing energy to create a more real me. Thank you!"
— Bobbie Kithcart, on the Art of Becoming reading for Leo
"Eric, as a Pisces I really appreciate all your readings, as they have truly helped me push past the insecurities and become a truly wonderful person with greater strength to become ME. Thanks so much!"
— Susan Andrews, on the Art of Becoming annual reading for Pisces
"Each year I purchase the annual readings and each time I find myself understanding the depth of it precisely when I need it (or right in the midst of the unfolding) so that I can navigate the energies and alignments in a way that feels right, makes sense and moves me forward. My journey with Chiron has led me to combine my affinity for teaching with healing and connection to Spirit that runs in my family but was never actualized…until I decided to work with it. Your readings have largely contributed to helping me ground this gift. Thank you for the work you do; it is so needed in this world!"
— Winter Clark, on the Art of Becoming annual reading for Gemini
---
You can now get instant access to all 12 signs of the 2018 Planet Waves annual edition, The Art of Becoming. Order all 12 signs here to read your Sun, Moon and rising sign and those of loved ones, or choose your individual signs here.
---
Hey Pisces: This year, Chiron begins the process of leaving your sign and entering Aries. Order your 2018-19 Pisces Birthday Reading by Eric to find out how you can harness the power of this important change in your life.