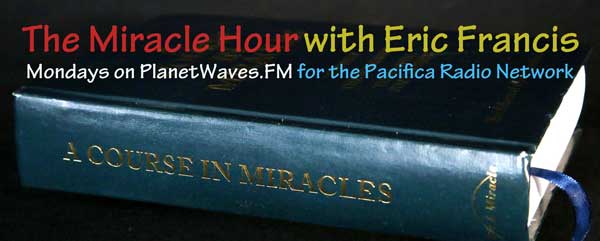 Note: This week we're re-running Episode 4 of The Miracle Hour. We hope you're enjoying the show so far. Whether you're a long-time ACIM fan or are discovering the Course for the first time, please feel free to put questions or suggestions in the comments. Thanks for listening. — Amy
Use this link if you're listening on an iOS or mobile device. Download MP3.
Hey Gemini — the Sun and Vesta are now in your sign, and Jupiter is on its way to your house of fun and creativity. Find out what this will mean for you. Grab hold of your 2016-17 birthday reading at the bargain pre-order price of $19.97.
---
Curious about what the epic Uranus-Eris conjunction means for you? Intrigued by the dance of Neptune and Chiron in Pisces? In our exciting new class with Eric Francis, The Astrology of Now, your questions will receive thoughtful and insightful answers — and you'll have lots of fun in the process. Sign up here and find your place in this cosmic moment.
---
In today's edition of The Miracle Hour, I provide an introduction to the teacher's manual in A Course In Miracles. Here is an excerpt from the opening passage of that document:
The purpose of the course might be said to provide you with a means of choosing what you want to teach on the basis of what you want to learn. You cannot give to someone else, but only to yourself, and this you learn through teaching. Teaching is but a call to witnesses to attest to what you believe.
Music is by Vision Quest. The program is 59 minutes.
Here is the interview with Kenneth Wapnik that I linked to previously — it's so good that I felt compelled to share it again. Note that even Wapnik does not endorse uncritical acceptance of the text.
Lovingly,