Use this link if you're listening on an iOS or mobile device. Download MP3.
---
Jupiter entered Libra on Sept. 9 — which is the main subject of BALANCE, the 2016 Midyear Reading. You can get all 12 signs (recommended), or you may choose individual signs here.
If you're Virgo Sun, Moon or rising, you can now get instant access to the audio segments of your 2016-17 birthday reading by Eric. Find out what the gathering of planets, Mercury retrograde and an eclipse in your sign mean for you.
---
We now have a brand-new Planet Waves FM listener feedback line for you to leave comments or questions. Eric got the number wrong the first time he announced it. Glad to have that out of the way! The correct number is (845) 977-3091.
Dear Friend and Listener:
Tonight's edition of Planet Waves FM [play episode here] begins with a discussion of the penumbral lunar eclipse in Pisces that the high priestesses, the shamans and the astrologers say is supposed to happen Friday afternoon.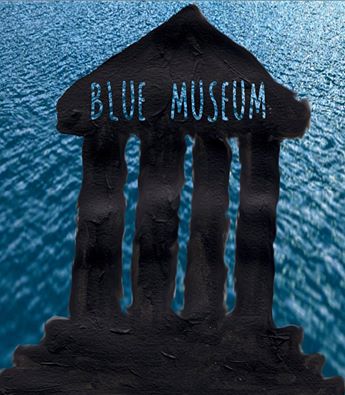 The eclipse is also square Mars and Pholus — it's a high-energy event, one of a cluster of developments happening within a short time.
These include Jupiter's recent ingress of Libra and the current exact aspects between Uranus and Eris (the conjunction), Saturn and Neptune (the square) and Chiron and Pholus (another square).
If, under this astrology, you think that the election is going to turn out nice and tidy as planned, I suggest you guess again.
Speaking of, in tonight's edition, I look at the health situation involving Hillary Clinton.
It's one thing if you take each episode as a separate thing, unrelated to any other. It's another if you take them in sequence and consider that they're all related. This timeline provides a summary. I have not fact-checked each event listed, but I remember most of them.
I look closely at her progressed chart, which you can see here.
In the last segment, I look at the chart for the Fort Laramie Treaty, which established the Standing Rock Reservation, where 200 Native American tribes are in a standoff with North Dakota authorities. Our reporter Amy Jacobs is on the way there as I write.
My musical guest is Blue Museum, who I met the other day when they were sound checking for the release of their EP single. You can find out more about Blue Museum at their website.
One last — we now have a Planet Waves FM feedback line: (845) 977-3091. You can speak for up to five minutes, and we'll listen and select the most interesting comments or questions for inclusion in Planet Waves FM.
Thanks for tuning in.
Lovingly,


Planet Waves (ISSN 1933-9135) is published each Tuesday and Thursday evening in Kingston, New York, by Planet Waves, Inc. Core community membership: $197/year. Editor and Publisher: Eric Francis Coppolino. Web Developer: Anatoly Ryzhenko. Designer: Lizanne Webb. Finance: Jonathan McCarthy. Astrology Editor: Amanda Painter. Astrology Fact Checker: Len Wallick. Copy Editor and Fact Checker: Jessica Keet. Eric's Assistant: Gale Jazylo. Client Services: Amy Elliott. Media Consultant: Andrew Marshall McLuhan. Research, Writing and Editing: In addition to those listed above, Planet Waves is produced by a team consisting of Fe Bongolan, Kelly Janes, Amanda Moreno and Carol van Strum.
---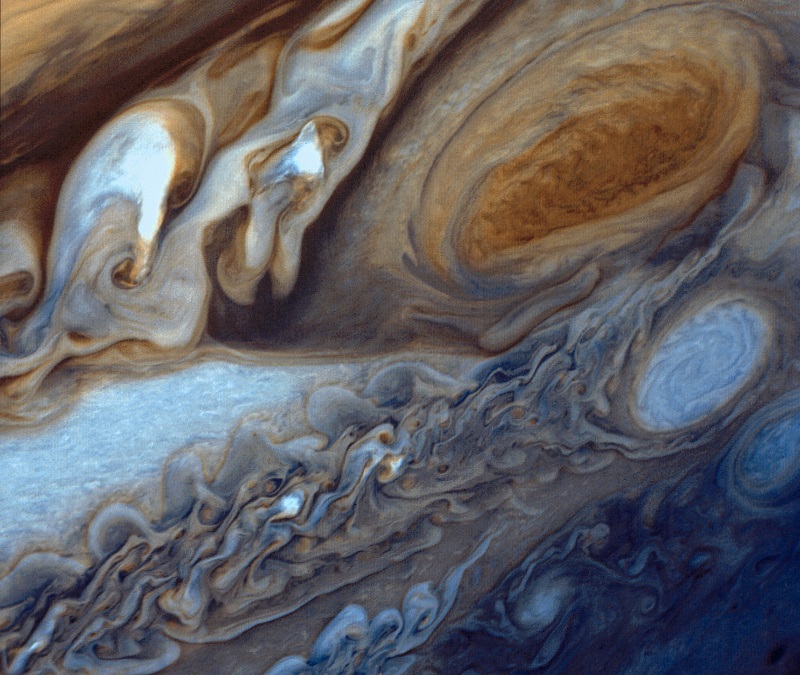 Close-up of Jupiter from Voyager 1. Photo by NASA/JPL Caltech.
BALANCE: Midyear Reading Based on Jupiter in Libra
Finding a moment to rest and recalibrate is often essential to one's ability to go with the flow; periodically refilling the well lets you draw from that well more deeply as you expand outward. If the current Mercury retrograde, the build-up to Friday's Full Moon and some of the other current astrology is causing you tension, perhaps listening to your favorite astrologer for a few minutes will help.
Take a moment now that Jupiter has moved into Libra — and right before a big eclipse — to refill your inner well with one or more individual signs of BALANCE: the 2016 Midyear Readings by Eric Francis. These video readings were designed to work in pairs; so if you know your Sun, Moon and rising sign (or the Sun signs of those close to you), getting all 12 signs will give you even more depth to draw from.
---
Virgos: Make the Second Eclipse Twice as Nice
With Your Birthday Reading
"Brilliant, Eric! My Sun is Leo and Virgo is my ascendant. I feel my Virgo report speaks to more of who I am than my Leo; though I have to listen to both again as there is such an abundance of information in both. Grateful for your work, your humor and brilliant blogs and recordings! Many thanks!"

— LuAnne Lantz, commenting on the 2016-17 Virgo Birthday audio segments
Dear Virgo Sun, Rising or Moon Reader:
Yet again, your sign is part of an incredibly dynamic eclipse. On Friday, Sept. 16, the Pisces Full Moon and penumbral lunar eclipse will light up Virgo and plug you into the rest of the mutable cross.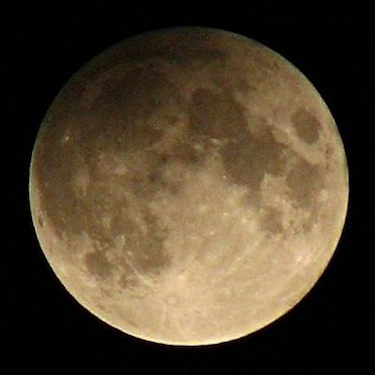 Penumbral lunar eclipse on Feb. 10, 2009, as viewed from Chennai, Tamilnadu, India. Photo by Navneeth Chandrasekaran via Wikimedia Commons.
What are you feeling compelled to release or grow out of?
What are you feeling drawn to begin, build or nurture?
If you're asking questions even remotely along those lines, you're 'in the zone'. And while the primary 'eclipse zone' only lasts a couple weeks, its effects will ripple out for months to come.
"Thanks, EFC and all of the wonderful folks at Planet Waves, for your thoughtful medicine to soothe the weary soul!"
— Elizabeth, after listening to the 2016-17 Virgo Birthday audio segments
You still have an opportunity to order the 2016-17 Virgo Birthday Reading at the discounted price of $19.97.
The two audio segments are available now for instant access — so you can plug Eric's insights right into Friday's eclipse moment and grow your intentions into something tangible.
"You are the absolute best astrologer I've encountered." — Catherine Sullivan
Eric is planning to record the video tarot portion for your Virgo reading soon, and will send access info to purchasers once it's ready. He uses the Voyager Tarot by James Wanless — an especially vibrant and visually intuitive deck — to offer an added dimension to your reading, which you can order as a gift here for your Virgo loved ones.
Yours & truly,



Amanda Painter
Planet Waves Astrology Editor

This Week on Planet Waves
Lunar Eclipse Conjunct Chiron in Pisces
Thursday's lunar eclipse in Pisces is driving plenty of tension, as is retrograde Mercury in Virgo. Combined, they present an unusual species of pressure. Eric describes how you may find yourself unsure whether to release or embrace your sensitivity. Jupiter in Libra offers a welcome source of optimism.
What the World Needs Now is Jupiter in Libra
In this edition, Eric turns his full analytical spotlight on Jupiter's ingress of Libra, which took place on Sept. 9. He explores the possible meanings of this event; how it promises to 'balance out' the Uranus-Eris conjunction, and to foster our appreciation of beauty and meaning in this glorious cosmos.
On Friday, Jupiter left Virgo and entered Libra. Amanda Painter considers the curious way that 'abundance' is a form of 'balance'. As a friend of hers used to say, "You only have what you give." But what if your natural-born sense of generosity has been injured? There are ways to sort that out.
Fe Bongolan writes on this week's news of Mrs. Clinton's bout with pneumonia, the cancellation of her California campaign stop and the ensuing speculation over her health. All this raises specters — old and new — of the issues that keep cropping up and haunting all things Hillary in terms of voter enthusiasm.
Remember adolescence? When your parents (hopefully) told you about the change you were about to go through? Humanity as a whole seems to be in a similar place now. Len Wallick guides you through the astrology and asks you to help guide yourself and the rest of us through times of big and palpable change.